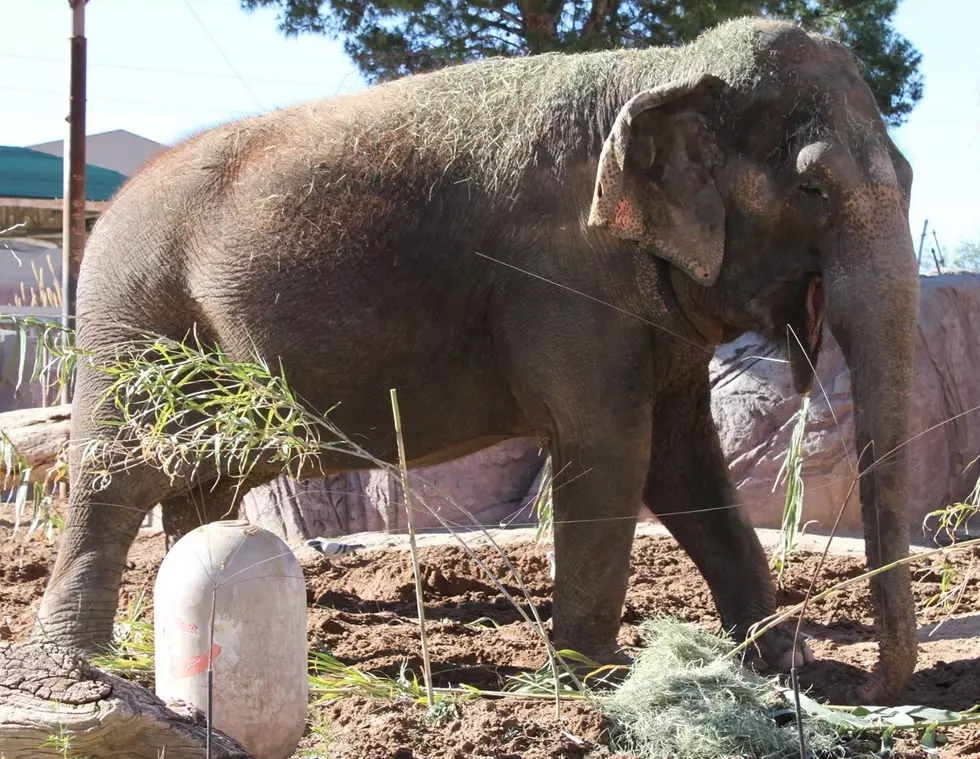 Did the El Paso Zoo Elephants Pick Eventual Super Bowl Winner?
El Paso Zoo
This past weekend El Pasoans turned their attention towards the El Paso Zoo for the elephant's annual Zooper Bowl predictions.
On the day before the big game, Savannah and Juno emerged from their home to find two helmet shaped piñatas filled with treats set out for them — one with the Chiefs logo on it, the other San Francisco's.
Unlike 2019 when they both went for the same team, the prognosticating pachyderms were not in agreement this year.
Juno, who had a slight edge over Savannah in the picking game prior to Super Bowl LIV, knocked the Kansas City papier-mâché helmet over and appeared to signal a Chiefs victory, but suddenly changed her mind and smashed the 49ers helmet instead.
Savannah, on the other hand, was single-minded in her pick going straight for the Chiefs helmet and the win. Per my own personal meticulously kept records, the large mammals have now each chosen the eventual winner 4 times since 2014.
2020: Savannah
2019: Both chose losing team
2018: Juno
2017: Juno/Savannah
2016: Juno/Savannah
2015: Both chose losing team
2014: Juno/Savannah