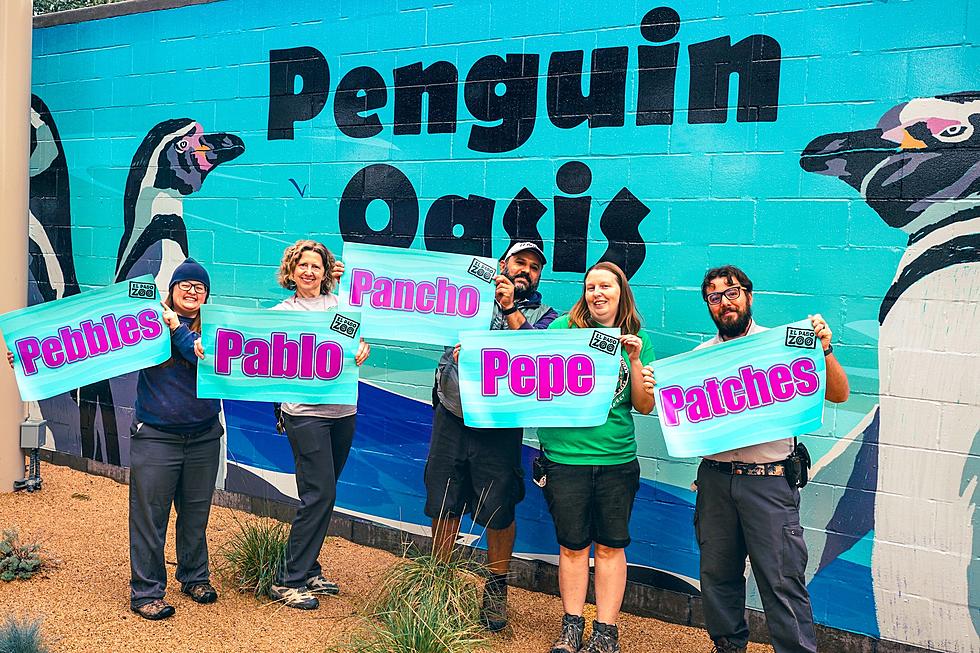 You Can Help Choose The Name Of The El Paso Zoo's Penguin Mascot
Courtesy: City of El Paso Facebook
The Penguins are coming! The Penguins are coming!! And yes, I AM SOO EXCITED!! Even more excited when I saw the news that locals had the chance to choose the official name of the Penguin mascot.
That's right, the El Paso Zoo is gearing up to unveil a dazzling new Magellanic Penguin exhibit and they want YOU to help name their brand new penguin mascot.
The city of El Paso shared a post on its official Facebook page and shared the news that zoo officials have narrowed it down to five name choices, and now it's your moment to shine!
Possible Penguin Mascot Names:
Pancho
Patches
Pablo
Pepe
Pebbles
Personally, I'm voting for Pebbles the Penguin!
Anyone can place their vote by clicking here. Voting closes November 15th at midnight.
The big reveal will happen during the Break the Ice event for Winterfest on November 16th at 5:00 pm.
Penguin Mascot Name