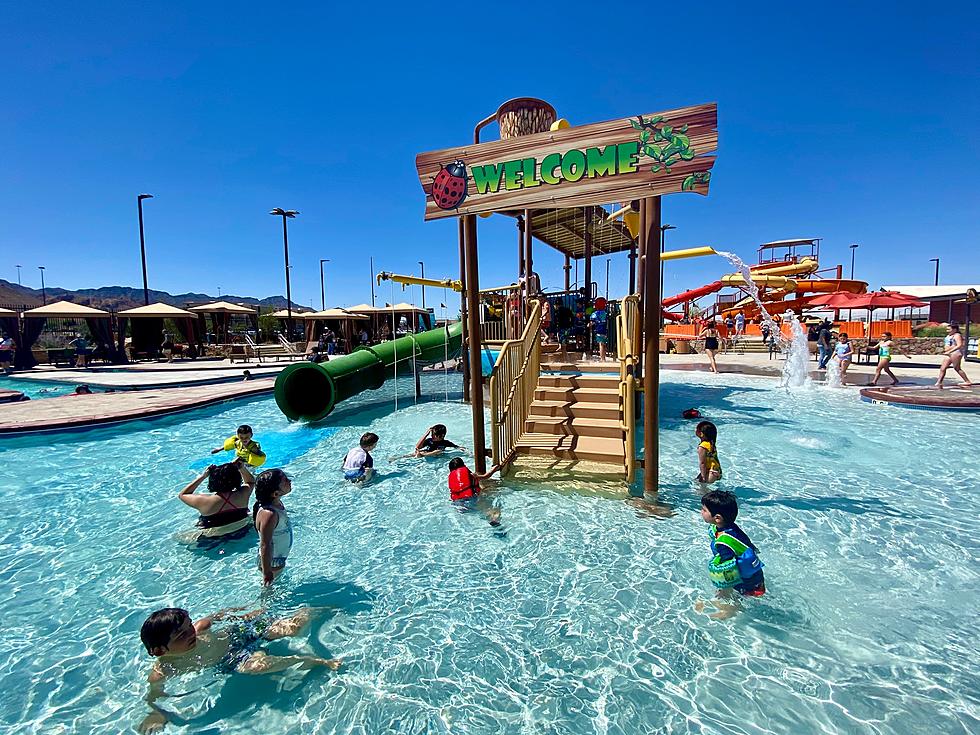 Summer Camp Themed El Paso Water Park Camp Cohen Hosting Soft Opening Swim Day This Weekend
Camp Cohen Facebook
El Paso Water Parks don't officially open until the Memorial Day weekend, but you won't have to brave the hot El Paso sun until then because the city is giving each park a "soft opening" before the holiday weekend reopening.
Next up is Camp Cohen this Saturday and Sunday. Here's what you need to know about the planned "soft opening" at the Northeast water park.
Enter your number to get our free mobile app
Welcome to Summer Camp
The summer camp-themed water playground is home to the Rain Roamer lazy river and the Shallow Waters leisure pool.
Other water features include the Thunder Run, Lighting Bolt, and Monsoon Plunge slides as well as Endurance River for those who want to lap swim. Little ones can splash around in Poppy Island within the Wild Lagoon.
Camp Cohen is located at 9700 Gateway North, at the former Cohen Stadium site in Northeast.
Soft Opening Weekend Details
Camp Cohen is throwing its gates open Saturday and Sunday, May 13-14, for a preview weekend from 2 p.m. to 9 p.m. Saturday, and 11 a.m. to 6 p.m. on Sunday.
One-day tickets for the pre-Memorial Day weekend debut will be $15 plus taxes and fees and can be purchased online in advance on the El Paso Water Parks website or in-person at the water park.
All four El Paso Water Parks will open daily starting Saturday, May 27, from 11 a.m. to 6 p.m. through the end of July. After that, the parks will only be open Saturdays and Sundays through Labor Day weekend.
Visit These 16 Texas Cities And Towns At Least Once As A Texan
It's a fact that Texas is a huge state and because of its size, there are also a lot of things to see, visit and experience in The Lone Star State. Both Texas visitors and Texans alike should visit our awesome cities and attractions. By no means are these all the activities in these wonderful cities. They're just a few examples of things to do.
LOOK: Texas Towns With Names From All Over the World
You can be a globetrotter....without ever crossing the Texas state line!
All you have to do is make sure you've got some gas money on hand and you can hit the highway to visit these not-so-exotic Texas towns!