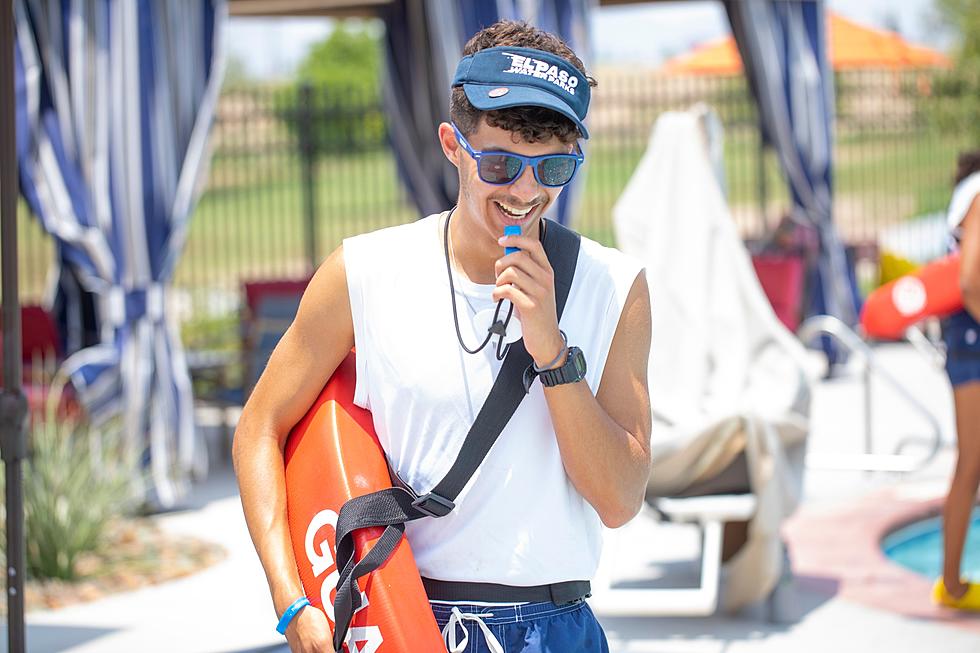 Need a Summer Job? El Paso-Area Attractions Need to Fill Hundreds of Openings
Jorge Salgado/El Paso Water Parks
If your teen (or you) is looking for a summer job in an outdoor environment, El Paso's area attractions are staffing up and collectively looking to hire hundreds of seasonal associates.
Site managers, lifeguards, and food and beverage team members are among the seasonal jobs available to kids as young as 16 at Wet 'N Wild Waterworld, Western Playland, and El Paso Water Parks.
Enter your number to get our free mobile app
Those hired can expect competitive wages, flexible scheduling, free meals, and discounts. Perks vary depending on the individual park.
Anthony Exit Zeroooooooo
Wet 'N Wild Waterworld is preparing for its May 6 opening and needs to fill over 300 openings.
Among the jobs the homegrown family-owned water park needs to fill is lifeguards, sales, admissions team, and food and beverage.
According to a press release, they offer employees free and discounted family and friends admission, employee scholarships, and are willing to work with your schedule. Visit https://wetnwildwaterworld.com/employment/ to apply.
What Would You Do to Work at Western Playland
Western Playland has already opened for the 2023 season, but continues to accept applications and hires throughout the season. Free lunch and employee discount are some of the perks that come with the job.
Visit https://www.westernplayland.com/employment/ to apply.
El Paso Water Parks: "Get Paid to Have Fun"
El Paso's themed water parks - Camp Cohen, Chapoteo, Lost Kingdom, and Oasis - expect to open in May and are currently hiring for various positions, including supervisors, coordinators, technicians, guest services, and lifeguards.
No prior experience needed for some of the openings, training provided for others. Visit https://epwaterparks.com/jobs to apply.
Top 25 Delicious Foods & Drinks That Define The Great State of Texas!
There's more to Texas than just Dallas Cowboys and oil in fact, Texas has helped shape the taste of America. From BBQ, to Tex Mex to Ice Cream and beyond, Texas has introduced the rest of the U.S. to the Texas way of life through food. So what foods and drink make Texas so special? Let's take a look.