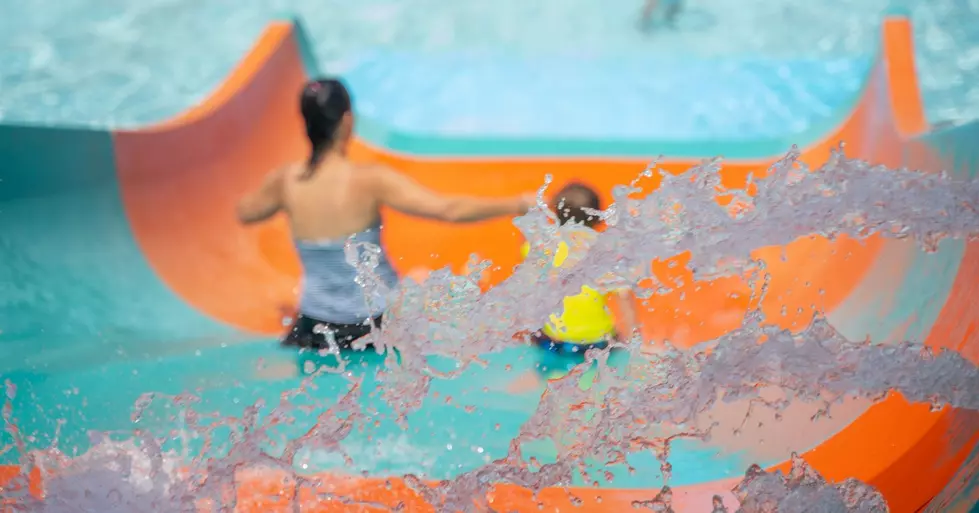 Enjoy One Last Weekend Of El Paso Water Parks & Wet N Wild
Lost Kingdom Facebook
Heads up, here's when El Paso Water Parks and Wet 'N' Wild Waterworld will close for the season.
The summer season is ending, so El Paso's Water Parks and Wet 'N' Wild Waterworld will close right after Labor Day (September 5, 2022).
El Paso's Water Parks and Wet 'N' Wild Waterworld have been super popular this year as a place to cool off from the sweltering heat.
However, the fun is coming to a close since the summer season ends on September 22, but before then, you can still enjoy some family fun at any of El Paso's four Water Parks and Wet 'N' Wild Waterworld.
El Paso Water Parks
It's been a brutally hot summer, and families will have one more weekend to enjoy a soak-filled time at El Paso's Water Parks, including the Lost Kingdom, Camp Cohen, Oasis, and Chapoteo.
And don't forget that the water parks added a new feature - the new cooler pass for $20. The cooler pass allows visitors to take a cooler full of food and beverages (alcohol exluded) into the park for a fuller experience.
Hours:
Now through Labor Day Weekend
All 4 Parks are open Saturdays and Sundays only, 11 a.m. - 6 p.m.
Wet 'N' Wild Waterworld
Families can also hit up Wet 'N' Wild Waterworld in Anthony for one last chill on the Lazee River while the kids splash away the day.
Hours:
Saturday and Sunday: 10 a.m. to 6 p.m.
Monday: 10 a.m. to 5 p.m.
Meanwhile, the City of El Paso Spray Parks have been closed this season as they undergo maintenance.
Plan your last waterpark fun for Labor Day weekend - for more details, visit epwaterparks.com or wetnwildwaterworld.com
Glam & Posh Picnic Setups In El Paso
These are not typical picnics - the fine folks at Picnic On A Sunday, Sun City Picnics, and Celestial Picnics By Star Glampers in El Paso are creating whimsical picnic setups at any park or home to help celebrate any occasion from birthdays to anniversaries and everything in between.
Photo Gallery: El Paso Sun City Pride Fest & Pride Parade 2022
El Paso showed up for the 2022 Sun City Pride Fest and Pride Parade which also happened to be the largest in El Paso history with over 100 floats and thousands of participants and spectators celebrating inclusivity and diversity.