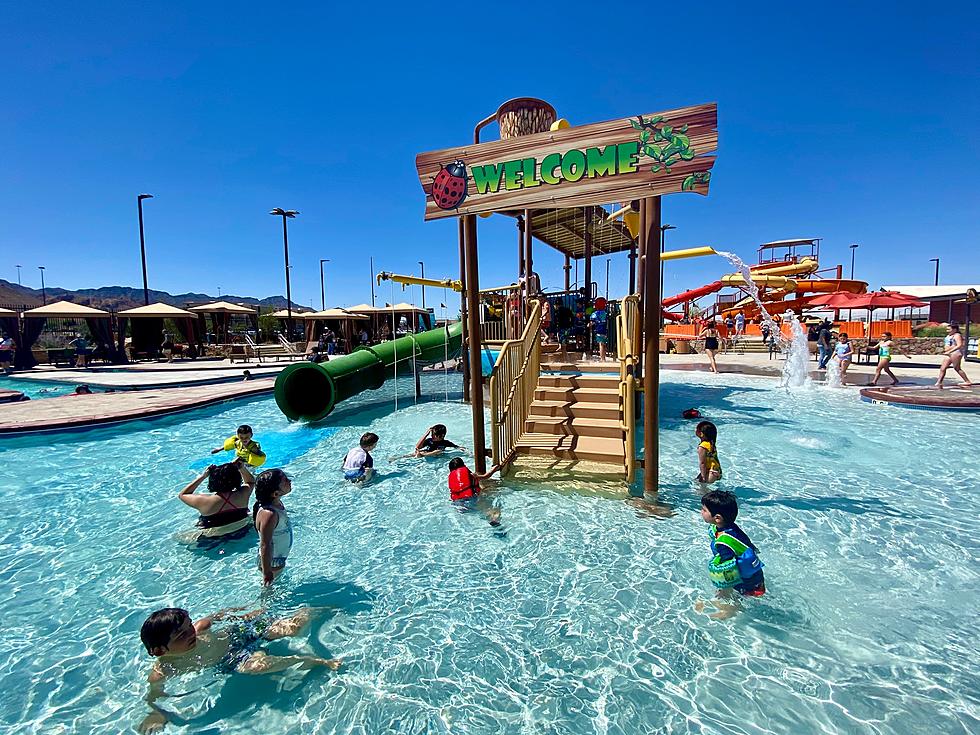 When are El Paso's Themed Water Parks Opening? What to Know for 2023
Camp Cohen Facebook
The imminent arrival of summer means it is almost pool season.
All four El Paso Water Parks are gearing up for 2023 with plans to open Memorial Day weekend, according to a city press release.
Here's what you need to know about the water park's hours, dates, and a planned Cinco de Mayo "soft opening" at Chapateo Water Park in the Lower Valley.
Enter your number to get our free mobile app
Water Park Locations
Camp Cohen is on the Northeast in the former Cohen Stadium site. The Far East has Oasis inside the "The Beast" Regional Park near the intersection of Montana and Hueco Club Road.
Chapoteo is just down the street from Lionel Forti Park at 1225 Giles, and Lost Kingdom sits in the Bassett Place area at 6001 Hughey.
While they all have the same basic water features, such as water slides, climbing walls, lazy river current channels, and kiddie playgrounds, each has its own unique theme and signature feature.
Opening Day 2023
The water splashing fun begins on Saturday, May 27.
All four El Paso Water Parks will open daily starting on the 27th from 11 a.m. to 6 p.m. through the end of July. After that, the parks will only be open Saturdays and Sundays through Labor Day weekend
Chapoteo's Special Cinco de Mayo Celebration
While the water parks don't officially open until the Memorial Day weekend, Chapoteo Water Park will be holding a special Cinco de Mayo Kermes on seis de Mayo, Saturday, May 6.
The event will feature live performances from Tribes, and Ballet Folklorico Paso Del Norte, and include local vendors and food trucks.
LOOK: Cool Down With The Best Swimming Holes in Texas
10 Breathtaking Waterfalls in Texas
Did you know that Texas has quite a few waterfalls? Yep, we have more than just oil, horses, cows, and cactus.