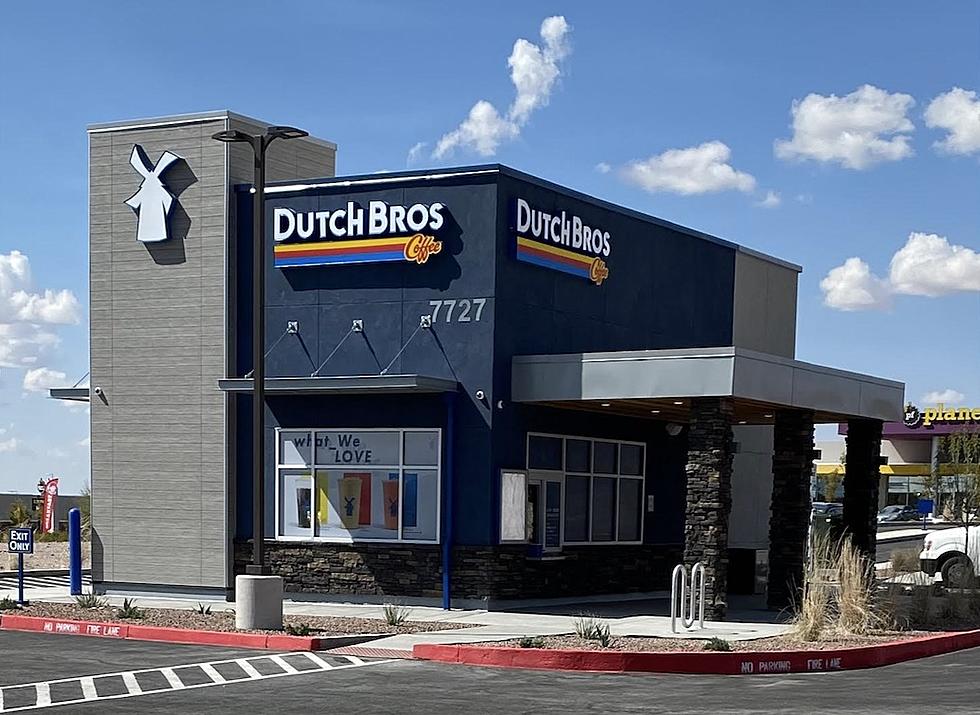 Dutch Bros Opens First, Long-Awaited El Paso Location
Dutch Bros
If you are a java-loving Northwest El Paso resident burnt out on Starbucks and looking for new brews and flavors then it's a brew-tiful day in your neighborhood.
Dutch Bros Coffee has opened its first, long-awaited El Paso location.
Enter your number to get our free mobile app
The Oregon-based drive-thru, walk-up coffee stop has made its Sun City debut at 7727 Paseo Del Norte Boulevard near Northwestern Drive right between the West Town Marketplace and The Canyons at Cimarron.
I do morning radio so I'm all about the caffeine. When I get to work, my to-do list has three things on it: 1. Make coffee, 2. Drink coffee, and 3. everything else.
For those who aren't as fond of it as I am, Dutch Bros also offers smoothies, freezes, teas, and energy drinks. El Paso's first Dutch Bros will open at 5 a.m. daily.
More El Paso Locations Coming
If you too are a coffee addict, connoisseur or simply enjoy drive-thrus, but you rarely ever go that far west you'll be happy to know the northwest location is the first of what will eventually be a handful of locations that will open across El Paso in the next year or so.
City and state documents show 4 other locations are in the works.
The projects registered by Dutch Bros Coffee are at 12221 Eastlake Boulevard near Rojas Drive, 2105 North Zaragoza at Sun Fire Blvd, 1120 McRae in the area where At Home Décor is, and a fourth on N. Mesa.
They're all in various stages of planning and construction so there is no word on when exactly they'll open, although the plan is to have them all brewing and infusing by the end of 2022.
CHECK IT OUT: See the 100 most popular brands in America