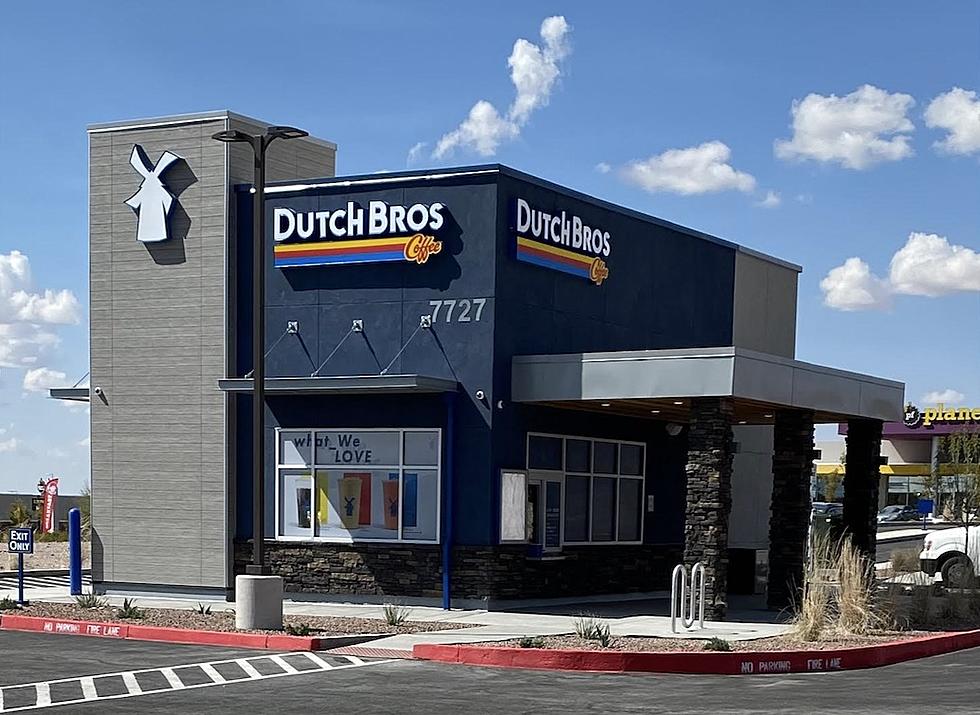 Dutch Bros Brewing Up Central El Paso Chelmont Location
Dutch Bros
With the demolition of the old Pizza Hut on Montana in the Chelmont area, construction will soon begin on what online documents show will be El Paso's seventh Dutch Bros Coffee location.
As 93.1 KISS-FM first reported last fall, papers filed with the state show the Oregon-based chain is taking over the spot across the street from CVS at 5201 Montana.
Enter your number to get our free mobile app
Brewing in the 915
The Dutch Bros mini-invasion began in October of 2021 when the first one made its Sun City debut next to the West Town Marketplace on Paseo del Norte Blvd in Northwest El Paso.
A second one opened in February 2022 on the other side of town in the Eastlake Commons open-air mall along Eastlake Blvd. A third opened on North Mesa near UTEP in June.
Since then a Northeast location has opened on Woodrow Bean Transmountain, on McRae in the At Home Décor parking lot, and in Horizon City on Horizon Blvd.
Chelmont Location
The future Chelmont area coffee shop will have two drive-thru lanes, one drive-thru service window, and a walk-up window. Outdoor seating is not planned for this location, per the initial paperwork filed.
It's not known at this time when the new Dutch Bros Coffee location will begin perking up Central El Paso, but early summer is a good possibility.
Best Places to Get Waffles in El Paso
11 Popular Coffee Shops in El Paso