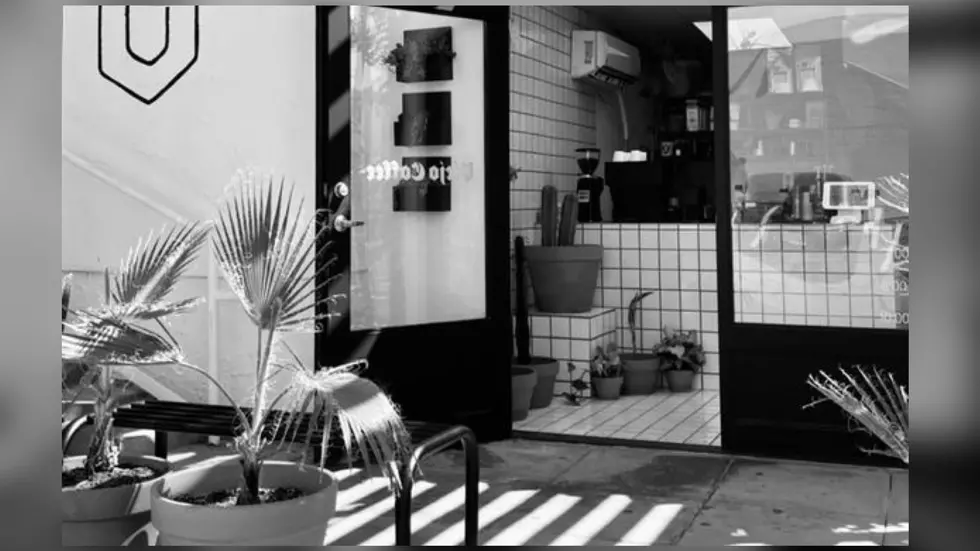 Viejo Coffee Is Making The Move From Downtown To Kern Place in West El Paso
Courtesy: Jose Arevalo
Good news for coffee lovers, specifically you "coffee in a bag" lovers living near the UTEP campus.
Everyone's favorite "coffee in a bag" spot, Viejo Coffee, is making the move from Downtown El Paso to west El Paso's Kern Place.
"The new space is gonna be at 2519 N Stanton. Being in this new space means the world to us, when we first started with the idea of having a coffee shop this location is where we would in-vision our shop," said Viejo Coffee co-owner Jose Arevalo.
Now, that vision is turning into a reality as Jose and his childhood friend, Miguel De La Rocha, have opened the doors to their dream coffee shop location which is close to UTEP and right off Mesa.
"Kern is a special place for us and we are excited to share this space with everyone," said Jose.
In case you aren't familiar with Viejo Coffee, it's a local coffee shop created by both Jose and his childhood friend Miguel. What makes Viejo Coffee so unique is that their coffee comes served in a bag.
The coffee in a bag concept comes from early childhood memories both friends have of drinking Coke served in a bag in Chihuahua.
If you're not a fan of coffee in a bag, no worries! Viejo Coffee also offers cold coffee in a glass jar and the best part is that those jars can be recycled and even brought back into the shop!
Aside from the coffee being served in a bag, Viejo Coffee is also known for being an organic coffee shop and using biodegradable products that include straws made out of avocado seed, and the plastic bags that the coffee is served in are plant based.
Viejo coffee first started as a pop-up coffee shop then opened up its first location in El Paso's downtown area.
The downtown shop will be closing its doors as Jose and Miguel and the rest of the Viejo Coffee crew put all their energy into their new west El Paso location.
Photos shared on the coffee shop's Instagram page have already proven that not only is the new shop the perfect place for a cup of coffee, it's also a pretty solid place to get the perfect instagram photo!
Since day one, Jose and Miguel have wanted to create a comfortable place for locals to feel relaxed and all while enjoying a nice cup, or bag, of coffee, made with love!
Viejo Coffee new location:
2519 N Stanton St, El Paso, TX 79902.
Coffee Shop Hours: NOW OPEN!
Monday - Friday: 7 a.m. to 7 p.m.

Saturdays: 8 a.m. to 4 p.m.
Sundays: 10 a.m. to 2 p.m.
Best Waffles in El Paso