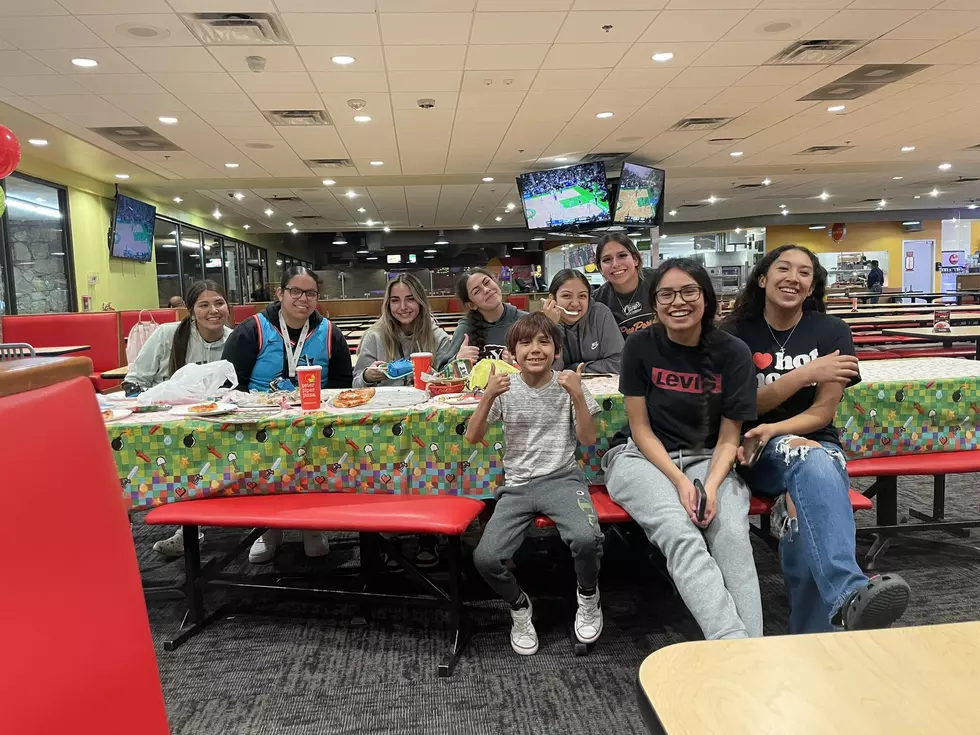 Ysleta High Girls' Basketball Team Surprises 8-Year-Old After No One Shows Up to His Birthday Party
Yhs Volleyball via Twitter
Thank you, Ysleta High School girls' basketball team for feeding my soul, and reassuring me that there are still kind people in El Paso willing to do nice things for strangers.
The team was there for an 8-year-old when no one showed up to celebrate his birthday, and what could have been a devastating experience in his young life became a memorable one.
Enter your number to get our free mobile app
The Lady Indians were having "playoff pizzas" at Peter Piper Pizza marking back-to-back playoff appearances for the first time since 1999-2000 when, according to one of the local news stations, the coach took note of "a kid in the corner" who didn't have anyone to commemorate his special day with.
"We all decided to play with him," the news station quotes one of the team members as saying.
"The lady Indians came to the rescue," a Tweet from the Ysleta girls' volleyball team read, accompanied by a photo of the smiling child surrounded by the team.
The basketball team's Twitter account retweeted the post adding, "the girls had a blast! Happy 8th birthday Damian!!" YISD Superintendent Xavier De La Torre retweeted the photo, too, calling their good deed "a testament to their…goodwill and compassion."
The Ysleta High School Twitter account also chimed in with a shoutout.
What an AMAZING display of the heart by our Lady Indians
And City rep Cassandra Hernandez tweeted her own accolades thanking the team "for caring and loving our community and making this 8 year old's birthday a special one."
No parent likes to see their child sad and disappointed. What these girl's did showing up for Damian deserves all the recognition its getting and then some.
Top Ten Family Fun Themed Restaurants In Texas


Top Ten Family Fun Themed Restaurants In Texas
Top 25 Delicious Foods & Drinks That Define The Great State of Texas!
There's more to Texas than just Dallas Cowboys and oil in fact, Texas has helped shape the taste of America. From BBQ, to Tex Mex to Ice Cream and beyond, Texas has introduced the rest of the U.S. to the Texas way of life through food. So what foods and drink make Texas so special? Let's take a look.