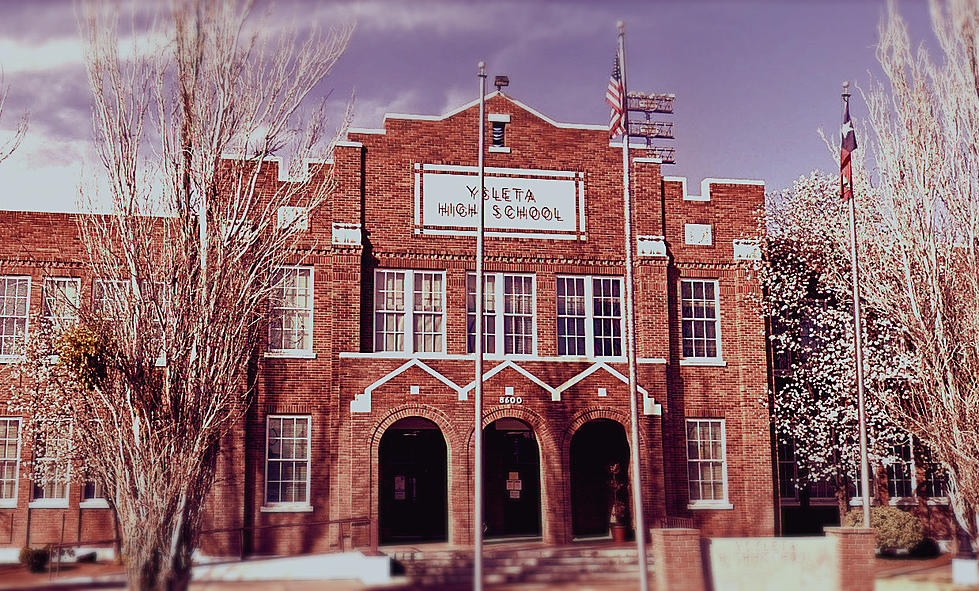 Explore El Paso's Haunted Ysleta High School on Halloween Ghost Walk
Google Street
Ask an El Pasoan about haunted schools in the city and El Paso High School is likely the first one mentioned.
But I dare say you can make the case that Ysleta High School is just as, if not more haunted than La High. And this month an El Paso paranormal group will be giving ghost hunting enthusiasts rare nighttime access inside the haunted Lower Valley school.
Enter your number to get our free mobile app
Bonnie Juarez, President of The Paso Del Norte Paranormal Society (Ghosts 915), will readily agree that Ysleta High is not only one of El Paso's Most Haunted, is among the most active.
She has conducted numerous investigations and tours of the school and its campus over the years and is very well versed in the legend, lore, and history of the almost-100-year-old Trost building.
Juarez says the evidence they've collected over time is very compelling. "We've caught motion, orbs in the hallways, mist shapes on the stage of the auditorium, and activity in classrooms," she once related to me.
If you want to cross 'tour a haunted El Paso high school' off your paranormal bucket list, you have a chance to do just that on October 27, the Friday before Halloween night.
The Ysleta High School Ghost Walk will explore numerous locations in and around the school that The Paso Del Norte Paranormal Society has previously investigated and determined there's some freaky stuff going on there, according to the event post.
Tickets are $10 for YHS students, $20 per person for non-Ysleta High students, and available at YHS during the week from 3:45 to 5 p.m. beginning Tuesday, October 17. A portion of the proceeds will benefit Ysleta High School.
7 Photos That Capture A Dark Ghostly Figure At Concordia Cemetery In El Paso, TX
SCARY: El Paso High Ghost Girl & 14 Other Undeniably Creepy Listener Submitted Ghost Pics
Gallery Credit: Mike Martinez