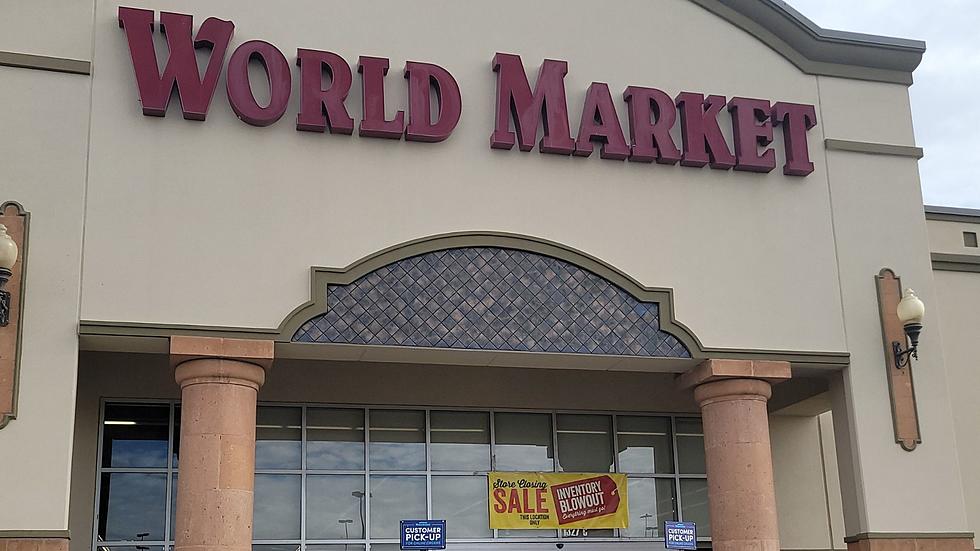 World Market is Closing in El Paso
Emily Slape
Sad news for World Market fans in El Paso, Texas.
While listening to our own radio station, I found out about the sad news of World Market closing down their George Dieter location.
I needed to see the closing down signs for myself, so on my way home, I stopped by to check.
Enter your number to get our free mobile app
Yup, the signs were up. The parking lot was full.
Another store has fallen.
I thought we had more than one World Market location in El Paso, but I couldn't find it on Google Maps.
This means we will continue to have multiple versions of Ross or DD's Discounts, but no more World Market.
Is it a coincidence that the World market closes once DD's Discounts and Five Below moves in next door?
No idea.
Five Below and DD's Discounts sell incredibly different things, so it probably isn't a conflict. Yet, where are you supposed to get weird, fancy alcohol, unique furniture and fancy chocolate bars now?
El Paso has tons to offer, but it is a little sad when stores that we rarely have any of close down in our area. From the Disney store to many smaller businesses, the retail industry in El Paso seems to have taken a hard hit during the pandemic.
Many businesses realized how much shopping online is important but leads to the death of brick-and-mortar stores. Even as a millennial, I really enjoy shopping in person. I need to look and feel things before I buy them, especially at a store like World Market.
I'll keep you in my heart, World Market. I'll always remember the times my mother and I spent time looking at things we never thought we would find in El Paso and me yelling at her to put down all the cookbooks.
50 Famous Brands That No Longer Exist
Here are 50 of your favorite retail chains that no longer exist.