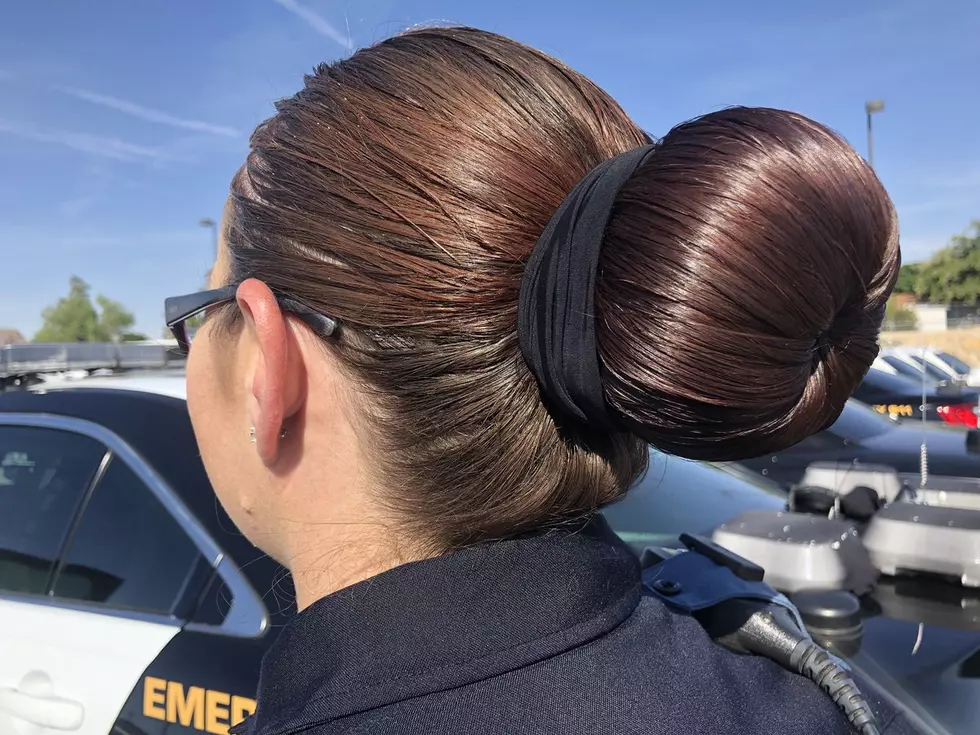 EPPD's Ofc. Zendejas Will Be In-Studio Guest on Live PD This Weekend
El Paso Police Department Twitter
El Paso Police Officer Andrea Zendejas is often shown patrolling the mean streets of our city on the television show Live PD, but this Saturday "The Bun" is trading the street for the studio.
Fans of the show -- especially here in El Paso -- are mostly stoked about the news of her in-studio appearance, but there are some viewers who have commented on the Live PD Facebook and several fan pages that they plan to forego watching their favorite show.
Since becoming one of the law enforcement officers the cameras follow around, the Northeast El Paso patrol officer has become both a popular and controversial figure on the show. She's kind of like the LEO equivalent of Chico's Tacos; you either love her or hate her.
Maybe we'll finally get to see that sweet tat she's forced to cover up while on duty. For sure I know women nationwide are wishing she'll reveal the secret to her perfectly tight hair bun. Let's hope Abrams asks. America wants to know, nay needs to know how she gets it to always be so on point.