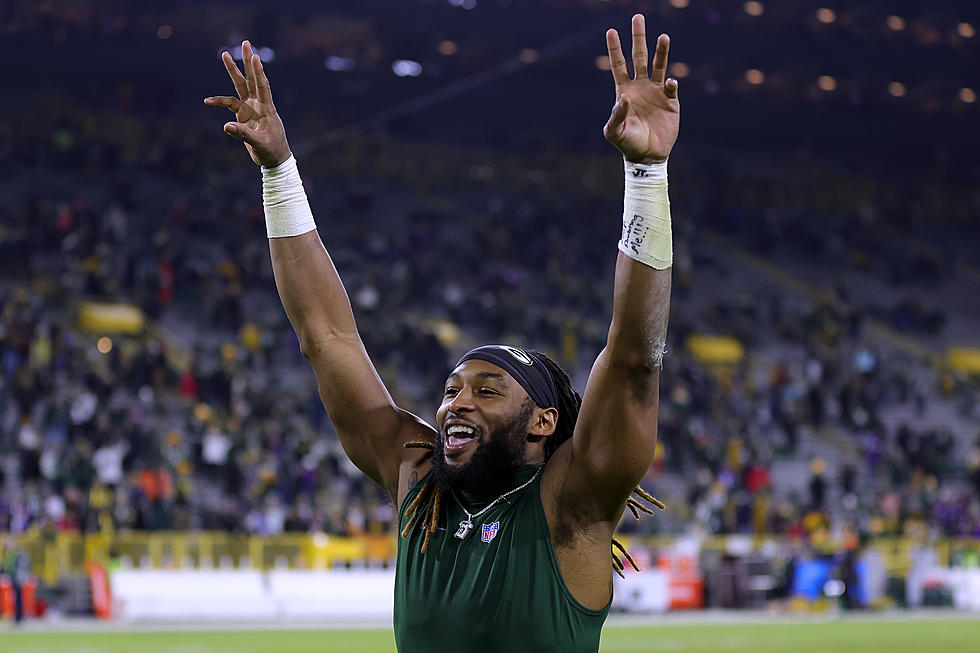 El Paso Reactions To Aaron Jones' Favorite Local Mexican Spot
Getty Images
When you think of famous football players from El Paso, without a doubt the biggest name is Green Bay Packer's running back, and fellow UTEP Miner, #33. Aka Aaron Jones. Lately he's shown even more love for Mexican food by saying what his favorite Mexican restaurant was on NFL Good Morning.
So what is Aaron's favorite El Paso restaurant?
KVIA posted a video about it on Thursday & it was revealed that his favorite Mexican restaurant was.... L&J Café.
It's certainly a very popular place in town; especially when celebrities come to town. Many people love to stop by when they roll through town.
But the interesting thing were the reactions to Aaron Jones's pick.
Of course you did have people that agreed with Aaron:
Sandra Montelongo Sanchez said
"L&J Baby!!!!EPT Chuco Town"
Another person who agreed was Brian Copeland:
"Once a resident on the east side as well as the west side, I'm sure there's a lot of great food mexicana style. L&J has to be one of the better ones. Jones is not wrong."
Norma Dominguez:
"L&J ANY TIME !"
Jimmy Gonzales:
You da man AARON!!
And then you have people who...didn't agree.
Rocio Ceresceres:
The Lunch Box and Julios are the best.
Roy Faro:
It's good but it's not the best. He hasn't really gone out a lot.
Delgado Photos:
Best Mexican food in El Paso is at the Good Luck Cafe….The Best!
So it's pretty clear that some people have a strong love for Mexican food. Some people agreed with Aaron's choice; others mentioned other local restaurants that are considered the best.
We know Aaron HAS shown love to Mexican food before in the past
He's been a huge supporter & defender of Mexican food online, and has worked with El Taco Tote to create a shoe line & special t-shirts as well.
Regardless on who's wrong or right, one thing is for certain: we appreciate the love for local restaurants & El Paso on a national scale!
27 Stores & Restaurants El Pasoans Will Drive Hours For