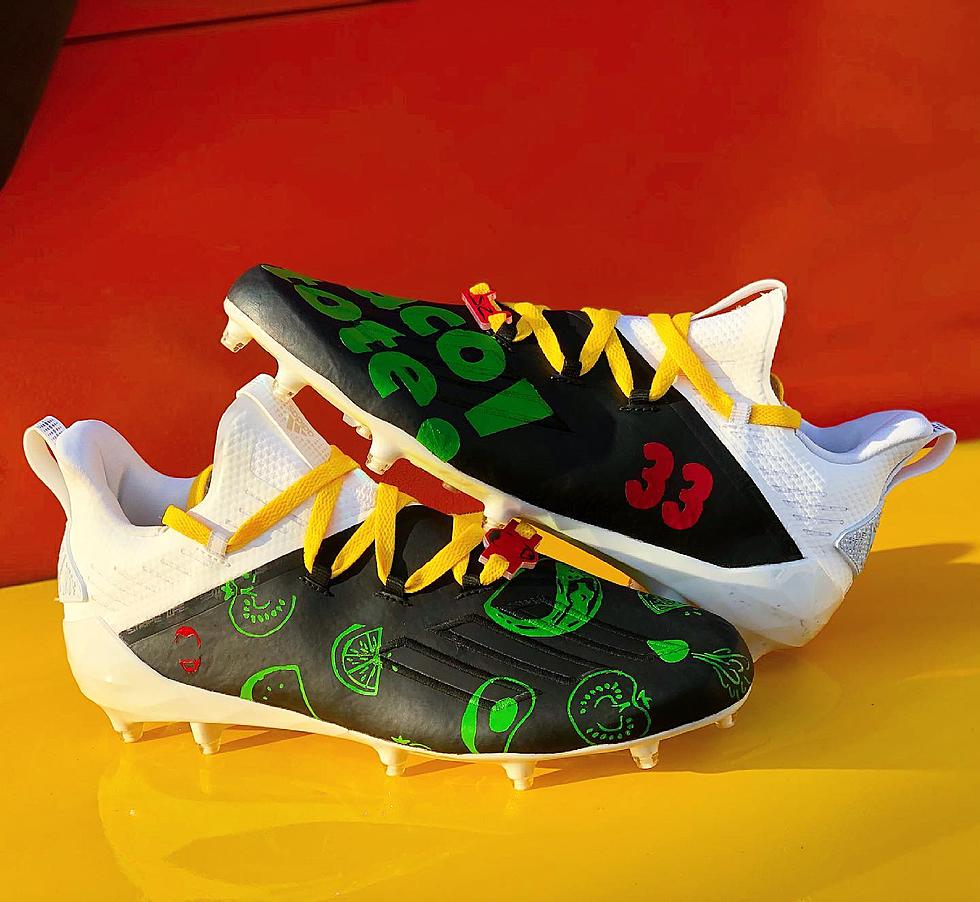 Aaron Jones, Tacotote Are Cooking Up 'Something Special' for El Paso
Soles by Sir Facebook
Former University of Texas El Paso running back and current Green Bay Packers superstar Aaron Jones and local Mexican food restaurant Tacotote appear to be cooking up some kind of partnership.
Is it related to the Showtyme Grill Jones teased was coming a few months ago? Don't look at me for answers, I don't know either. That's what you call a rhetorical question.
All I know is both Aaron and The Tote, as us cool kids call it, showed each other some social media love on "Taco Tuesday" and alluded to some kind of a team-up coming.
Aaron posted a photo of him in one of the restaurant's kitchens looking very proud and excited with himself for successfully placing a corn tortilla on the grill.
"Thought it would be perfect to announce my partnership with @tacotote on Taco Tuesday!," the caption reads.
I really enjoyed my experience taking over the grill at one of their #ElPaso locations this past summer and I'm excited to continue working together. I always appreciate that hometown love.

We're in the process of cooking up some [fire emoji] that I can't wait to share with you soon.
Tacotote countered with, "@showtyme_33 and Tacotote are cooking something special, stay tuned for more news!"
Their announcement was accompanied by a photo of Jones again proud of his accomplishment, only this time it was pressing a tortilla. The words "welcome to the team" were splashed underneath.
This isn't the first time these two have cozied up to each other. In June, Aaron's tasty Tote cleats were the taco the town. He modeled the colorful footwear on the 'Gram -- also on a Taco Tuesday.
Does this partnership they've alluded to have something to do with the sports grill the former Burgess High School standout announced plans to open this past summer? Or is Showtyme 'bout to turn into TacototeTyme?
Maybe Jones is planning to franchise The Tote in Wisconsin? Or perhaps Tacotote is going to put an Aaron Jones Touchdown Tacos on the menu.
I report, you decide.
UTEP Miners Who Have Won Super Bowl Rings