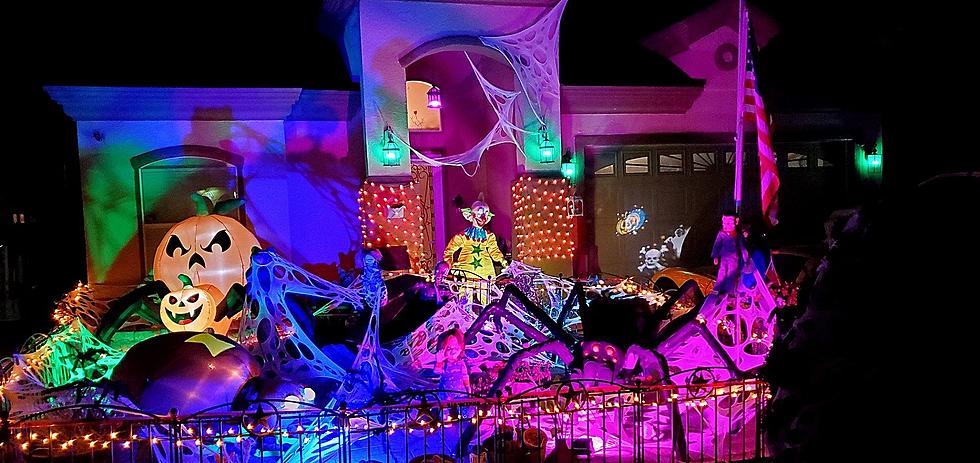 El Paso Not The Best Halloween City In Texas? I Think Not
Spencer Tabor
Christmas & Halloween are two of the biggest holidays celebrated in El Paso. No doubt about it. We see some amazing decorations, some truly fantastic costumes & we gawk over our favorite horror movies to watch during Halloween.  Also we're not afraid to combine the two holidays to show off some... "Spookmas" decorations.
We see it every year & we enjoy it. So El Paso should be one of the best Halloween cities in Texas....right?
According to this list of the best Halloween cities in the state of Texas, there are 6 locations  in the state:
Saledo
Smithville
Arlington
Ennis
Fort Worth
& Bastrop
Now to be fair... Bastrop IS the location where they shot some the scenes for The Texas Chainsaw Massacre. So I can understand that... BUT HOW CAN YOU NOT INCLUDE EL PASO?
Every year we have a Halloween Parade, we have tons of different Haunted Houses open for Halloween, many people hold their OWN Halloween events. We got absolutely MAD whenever a new Spirit Halloween store opens up.... this is a city where Halloween is a truly sacred time for celebration.
And need I remind you that El Paso is HAUNTED? We host ghost tours all the time & we love visiting haunted locations...
Also I don't think I need to mention but Bastrop isn't the only TX city with a well known murderer. *cough* Richard Ramirez *cough*. So those creepy vibes are absolutely here when felt around Concordia cemetery.
Now I don't mean any disrespect to any of the previously mentioned Texas cities, but come on... when you put "best Halloween cities" together, you HAVE to mention El Paso. We love our spooky seasons & we'll continue to prove it every year.
Michael Myers Seen In A Scary, Silly Way At Iconic El Paso Spots
Halloween movie slasher Michael Myers seen around the Sun City at iconic El Paso locations
SPOOKY GOOD: 2019 KLAQ Halloween Parade
For 2019, KLAQ's Halloween parade brought out Tony the Tiger to be the Grand Marshal. As for the Buzz Adams Morning Show, they dressed up and drove around as The Wizard of Oz but zombie style. Thank you to everyone who came out to the parade and make it a spooky good time.