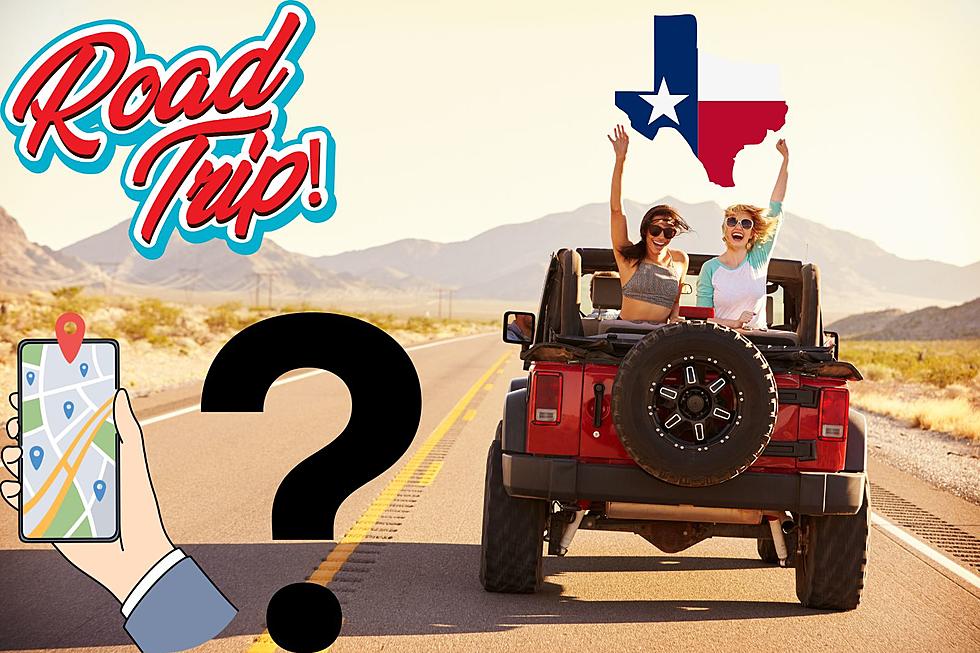 Honey, Get In The Car! Texas Ranked High In Best Summer Road Trip List
Canva
Do you remember your first ever road trip? It was probably a longer drive than you expected, with many bathroom stops included. But once you got to where you wanted to go, it was all worth it.
While some of us prefer to travel by other means, some of us just love getting on the road and enjoying the scenery while on the Texas roadways. But the question will pop up as the wind flows through your air: how is Texas in terms of being road trip friendly in the nation?
Well, we can put a little emphasis on "Star" in Lone Star State. because Texas is about to be very proud.
The Overall Ranking For Texas In Road Trips Is...?
Once again, our friends at WalletHub have the data we need to find out the road trip ranking for Texas. This time, we've only got three factors to take in for the final ranking:
- Costs
- Safety
- Activities
So let's first look at where Texas stands ranked in those categories. In costs, Texas was placed 7th. For safety, the state was ranked pretty low at 38th. Finally, in activities, The Lone Star Stare sits at 5th.
It is time for the final overall ranking, of all of the 50 states in the nation, Texas landed at... drum roll please....NUMBER ONE! Yes that's right, the Lone Star State sits atop the list at Numero Uno!
Honestly though, was there any doubt?
How About More Number Ones In Texas?
According to research at OnlyInYourState.com, Texas is #1 in the USA at these things.
They Went How Fast? Here Are Ten Fastest 2022 Speeding Tickets In Texas!
Yes, we all speed, but going this fast is rather dangerous...
Ten Habits Every 'Real' Texan Can't Break
11 Oldest Towns In Texas, '1' Is Closer Than You Think
These are the 11 oldest towns in Texas according to
A-Z Animals