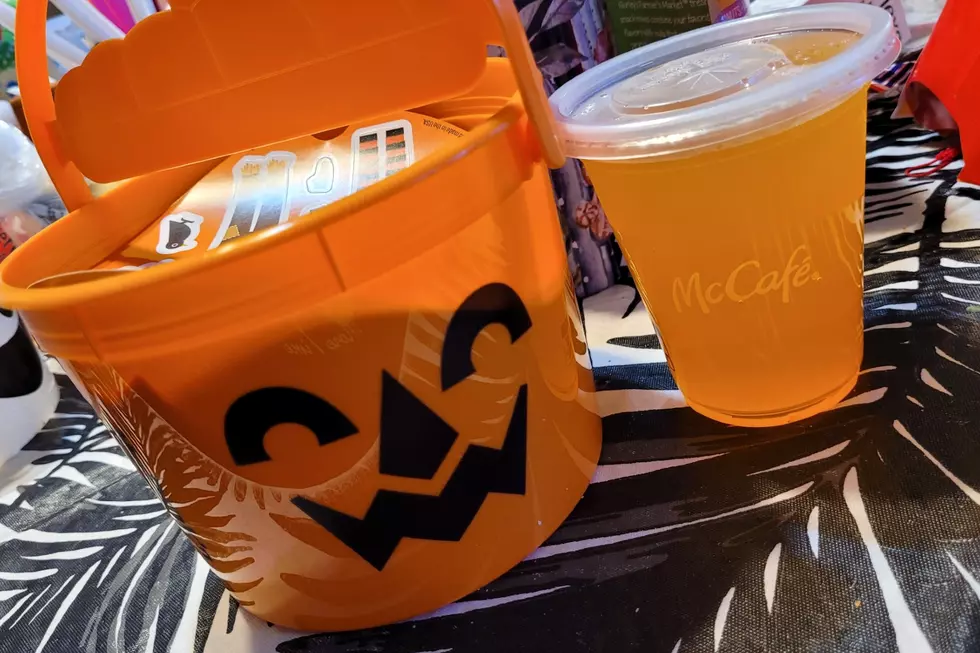 El Pasoan Collecting McDonald's Halloween Pails for A Good Cause
Joanna Barba
In case you missed it, the Halloween pails that we all loved as kids are back at McDonald's!
The long awaited return of the Halloween pails has people running to their nearest McDonald's to collect all three- the ghost, the pumpkin and the witch.
Enter your number to get our free mobile app
While some of us are packing up the McDonald's drive-thru, one El Paso man is also collecting them, but for a good cause.
Meet Jake Junell of Sinister Kustoms and the Dripping Cauldron. He's on a mission to help all the children in El Paso celebrate Halloween. Check out what he's up to.
Junell is NOT reselling them- he's actually going to be gifting them at the Trunk Or Treat events for the Child Crisis Center and the El Paso's Children hospital.
Junell was inspired by his own childhood:
When I was younger my mom and I had issues and I was a resident of the child crisis center at one point, so I know what it's like to be there. The people are amazing, the staff is amazing. Every year that I can,  I always take Halloween goody bags and stuff like that to them so the kids have something for Halloween. But it also dawned on me there's a lot of kids out there that can't go to McDonald's during the season let's say kids in the children's hospital And Dame la Mano. And shelters and places such as that. So I got the bright idea when I went to go find them that morning I'm going to try to buy as many as I possibly can that they would allow and I'm gonna fill them with goodies and toys and treats and take them everywhere I can to do something nice so these kids can share something from my generation down to theirs.
How amazing is that? If you want to help Junell out, you can drop off any extra Halloween bucket you get- even if they aren't the McDonald's Halloween pail, if you've got a Halloween bucket to spare, drop them off at Sinister Kustoms or the Dripping Cauldron at 9408 McCombs.
Some have already dropped off buckets and treats ensuring children in El Paso can celebrate Halloween!
If you want to help out, drop in to Sinister Kustoms or the Dripping Cauldron at 9408 McCombs. Halloween is for everyone!
Eddie Marquez Presents Deadboy