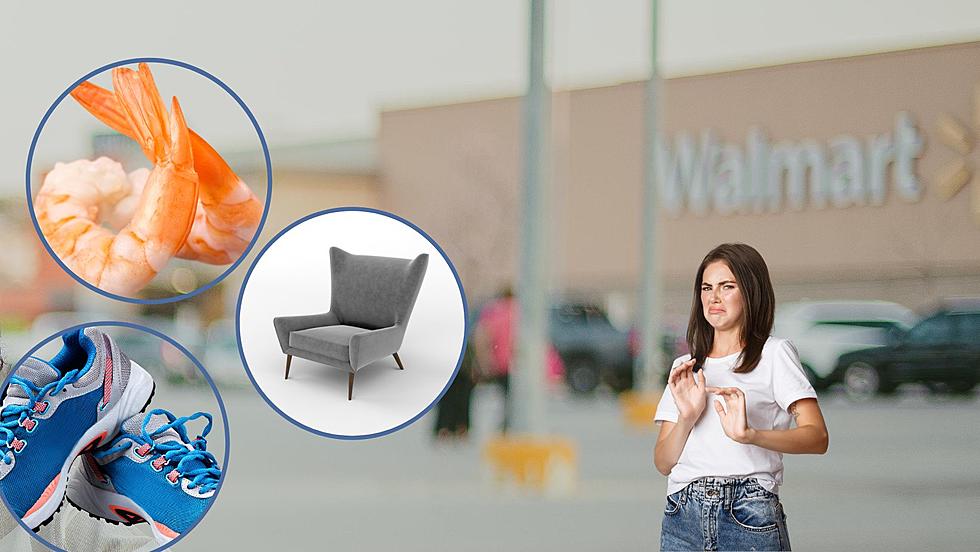 Texans Would Never Be Caught Dead Buying These 6 Things at Walmart
IL
Alright so we all know that Walmart is the go-to spot for pretty much anything because Walmart has pretty much anything! (Well, almost anything.)
However, there are just some things El Pasoans would never dream of snagging from those Walmart aisles. 
Here are the top six items you won't catch an El Pasoan picking up at Walmart.
Furniture: Texans take their furniture seriously. Forget those flimsy assemble-it-yourself pieces; Texans want quality and craftsmanship that can withstand a stampede of cattle. That's why a real Texan wouldn't dare furnish their homes with Walmart's bargain bins.
Seafood: When it comes to seafood, Texans know to head straight to the Gulf. Freshness is key, and Walmart's frozen fish just can't compete with the flavors of the Gulf of Mexico. Whether it's shrimp, catfish, or red snapper, if it ain't fresh, it ain't Texan.
Chicken: Texans love their chicken fried or smoked to perfection, and that's just not something you can achieve with a generic Walmart poultry purchase. Whether it's for a backyard barbecue or a Sunday family feast, Texans are picky about their chicken sources.
Shoes:

The bigger, the better! Texans have a saying: "Go big or go home," and that applies to their footwear too. Walmart may have some affordable options, but a Texan's boots are a sacred investment, passed down through generations.
Cake:

When it comes to celebrations, Texans don't mess around. A grocery store sheet cake just won't cut it. Birthdays, weddings, or graduations – Texans opt for bakeries that specialize in creating the most mouth-watering, custom cakes that are as unique as the Lone Star State.
Jewelry and Underwear: Texans pride themselves on their style, and that means skipping the jewelry and underwear sections at Walmart. From handcrafted turquoise pieces to designer undergarments, Texans know where to splurge and where to save.
READ MORE HERE: 
Nini's Bodega