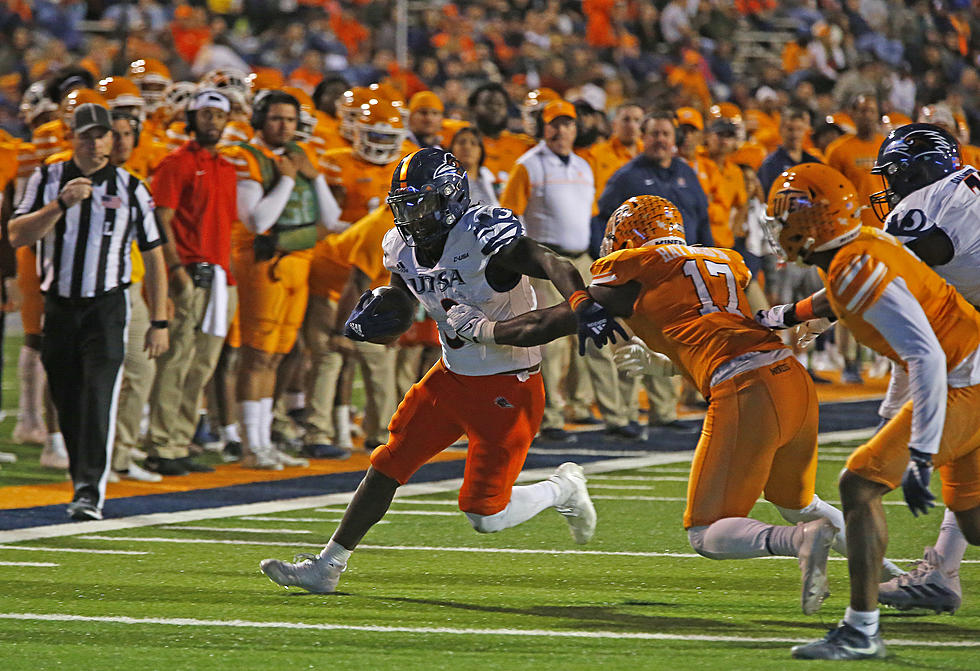 32 of the Best Action Shots from UTEP and UTSA at the Sun Bowl
Ruben R. Ramirez
Despite UTEP losing to UTSA 44-23 last Saturday night, there were plenty of great action shots from the Sun Bowl. Longtime photographer Ruben Ramirez captured many of the highlights from both teams.
For UTEP, Ronald Awatt rushed for 83 yards on 16 carries to lead the Miners. On the flip side, Sincere McCormick was the human highlight reel for UTSA. The Roadrunners running back rushed for 169 yards and a touchdown on 21 carries.
The best highlight of the night was the crowd. A total of 31,658 fans packed the Sun Bowl to watch the Miners and the Roadrunners battle it out. Although the 44-23 final score was a disappointing ending for every UTEP fan, the stadium looked terrific in the photos by Ruben. Unfortunately, he did not take any photos of the Toyota Tacoma during the pregame tailgate, although most of you have already seen the video on social media.
The Miners final home game of the season will be on November 20th when they host Rice.
UTEP Football Could Not Keep Up with UTSA at Sun Bowl
The nationally ranked UTSA Roadrunners started fast and never allowed UTEP to get close. The Miners lost the game at the Sun Bowl 44-23 to drop their second straight contest and fall to 6-3 on the season.