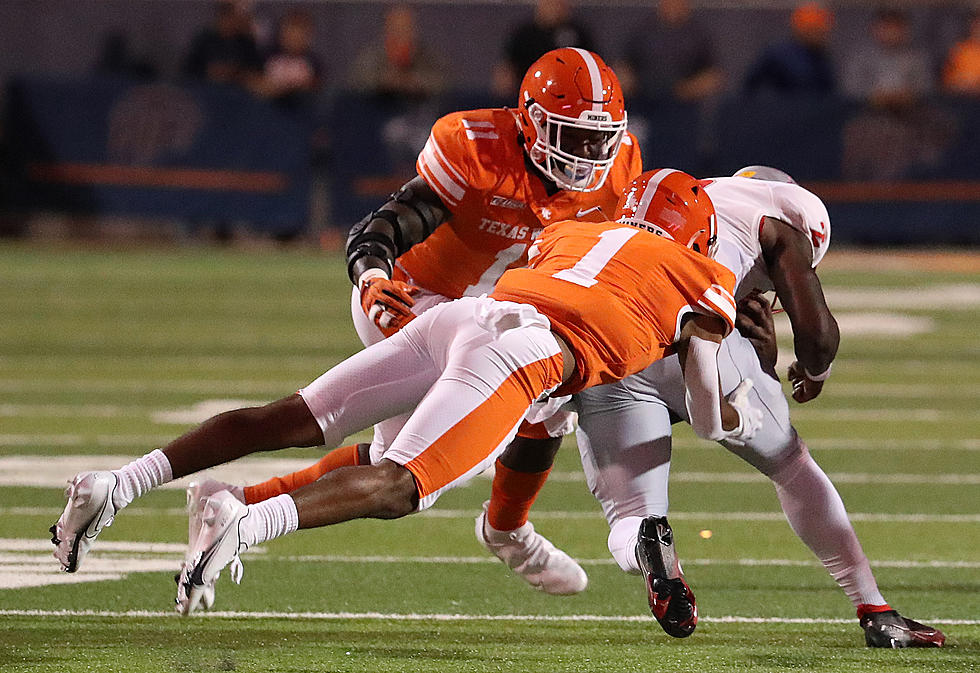 UTSA Offense vs. UTEP Defense: Who Wins the Battle?
Ruben Ramirez/UTEP Athletics
Just two days from now, nationally ranked UTSA will make travel to El Paso to meet the Miners at the Sun Bowl. UTEP has been talking about this football game for weeks, and they will finally have an opportunity to show their fans and the rest of the country what they are made of. The Roadrunners bring a high-powered balanced offense that has been lighting up scoreboards all season long. They will be a terrific test for the Miners defense that is ranked among the top 10 in the nation for most statistical categories.
When I look at the specific matchup of UTSA offense against the UTEP defense, I go back to March 29th, 1987 at the Pontiac Silverdome when Hulk Hogan defended what was then his WWF heavyweight title against Andre The Giant. As the two wrestlers were preparing for the start of the match, play by play announcer Gorilla Monsoon described the epic battle as "the irresistible force meeting the immovable object."
UTSA's offense features senior quarterback Frank Harris, who has completed more than 68% of his passes for 1,793 yards, 16 touchdowns, and just 3 interceptions. His top three receivers are juniors Zakhari Franklin (45-572-6), Joshua Cephus (48-531-5), and De'Corian Clark (29-431-5).
When Harris is not shredding defenses with his passing game, junior Sincere McCormick has been terrific on the ground with 890 rushing yards and 9 touchdowns. Add in a veteran offensive line that returns five starters (one junior and four seniors) from last season and you have a dynamic high-powered offense that is averaging nearly 40 points (10th best in the nation) and 441 yards of total offense each game. UTSA is not just an offensive powerhouse. They also happen to have the third best rushing defense in the country, but that is not the focal point of this story.
The Miners defense will have their work cut out for them, but they have been rising to the challenge for most of the season. UTEP is 6th in the country in total defense, including 11th nationally against the run and 29th against the pass. They are also 6th in 3rd down conversion percentage defense and 4th in red zone defense. If the Miners are going to have a chance to stay in the game and potentially win, their front four will need to get pressure on Harris. That means Praise Amaewhule, Jadrian Taylor, plus linebackers Breon Hayward and Tyrice Knight will have to make some big plays like they have all season long. Keenan Stewart and Kelton Moss will need to clog up the running lanes and slow down McCormick.
If Harris is able to get the ball off, Josh Caldwell, Walter Neil Jr., and Dennis Barnes will need to continue making big plays on UTSA's receivers. Safety Dy'vonne Inyang is third on the team in tackles, and he is tied for the team lead with Barnes and has two interceptions on the season. Justin Prince is still out with an injury so Tyson Wilson will probably see his fifth start of the season. Another advantage for UTEP is that they rotate so many players into the game after each play and they go with quality two-deep at every position on defense.
When you add everything up, these two units look like a dream matchup for any college football fan looking to enjoy a fun Saturday night. The Sun Bowl will be rocking and the only question remaining is which team's best strengths will prevail after 60 minutes of football.
UTEP Football Sweeps New Mexico With 20-13 Win Over UNM
The UTEP football team defeated NMSU and UNM for the first time since 2014 after a big second half comeback gave the Miners a 20-13 win over the Lobos Saturday night in front of 15,069 fans at the Sun Bowl.