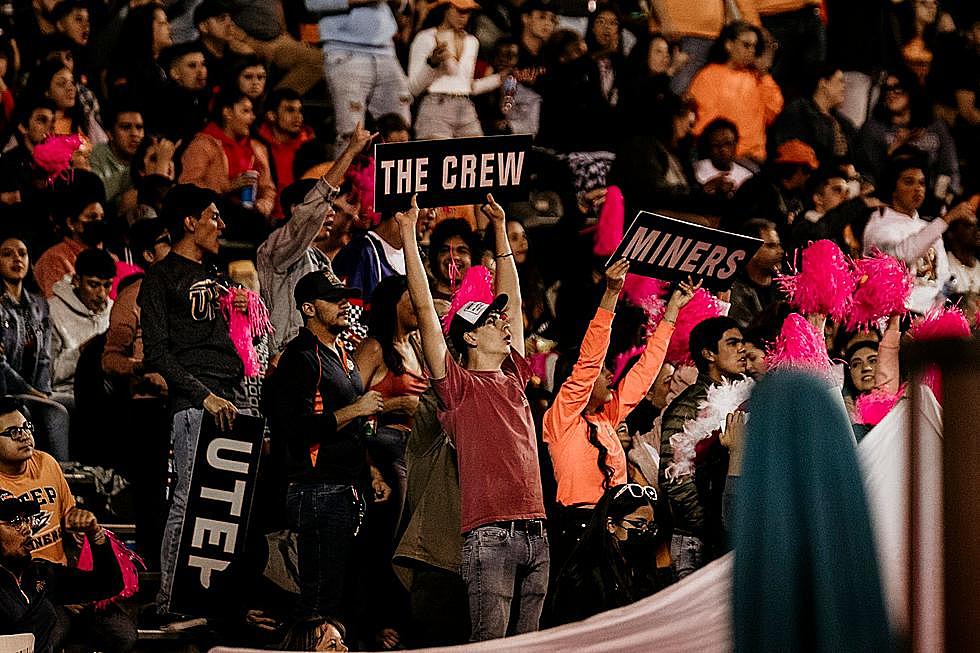 Plenty of Hype Leading up to UTEP vs. UTSA Football Showdown
Jorge Salgado
It is too bad that ESPN College GameDay chose Cincinnati over El Paso this weekend. Three days before UTEP and UTSA collide in the Sun Bowl, the Twitter world has been buzzing all week about the big game.
So many of these tweets are hilarious, and I have to give huge props to Mark Gutierrez for the mash-up logo. From the perspective of every UTSA fan, a destruction of the Miners in El Paso would send a message to the College Football Playoff Committee. The fact that they ignored an undefeated UTSA is a total joke, especially when you consider their non-conference schedule against teams from the Big 10, Mountain West, and American Athletic Conference. They might not be the best teams in those leagues record-wise, but the Roadrunners still beat two of them on the road. It also makes you wonder why anyone pays attention to the AP and Coaches Top 25 poll during the first two months of the regular season, because clearly the CFP Committee does not even look at it. If they did, they would have found a place for UTSA, who is ranked 16th in the AP and 18th in the Coaches.
On the flip side, Saturday night will be UTEP's biggest home game in forever. The last time they hosted a ranked team was 2009, when #12 Houston rolled into the Sun Bowl. UTSA is hoping that they will fare better than the Cougars did that night (UTEP won 58-41). The Miners not only want to win for the first time ever at home against the Roadrunners, but they also still have their sights set on a western division title shot. In order for them to have any chance at a C-USA championship game appearance, they have to upset UTSA.
Tickets have already surpassed the 20,000 mark and they should approach 30k by Saturday night's kickoff. There will be tons of fans driving in from San Antonio to watch their ranked Roadrunners battle the Miners, and that will make a great football atmosphere even better. Since UTSA is on their way out of C-USA for the AAC, who knows how many more times we will get to see these two schools play each other in football? Too bad, since they have only developed their in-state rivalry for the last decade. It's all the more reason to spend your Saturday at the Sun Bowl and enjoy a matchup that I think will live up to all of the pre-game hype.
UTEP Beats LA Tech 19-3 to Become Bowl Eligible