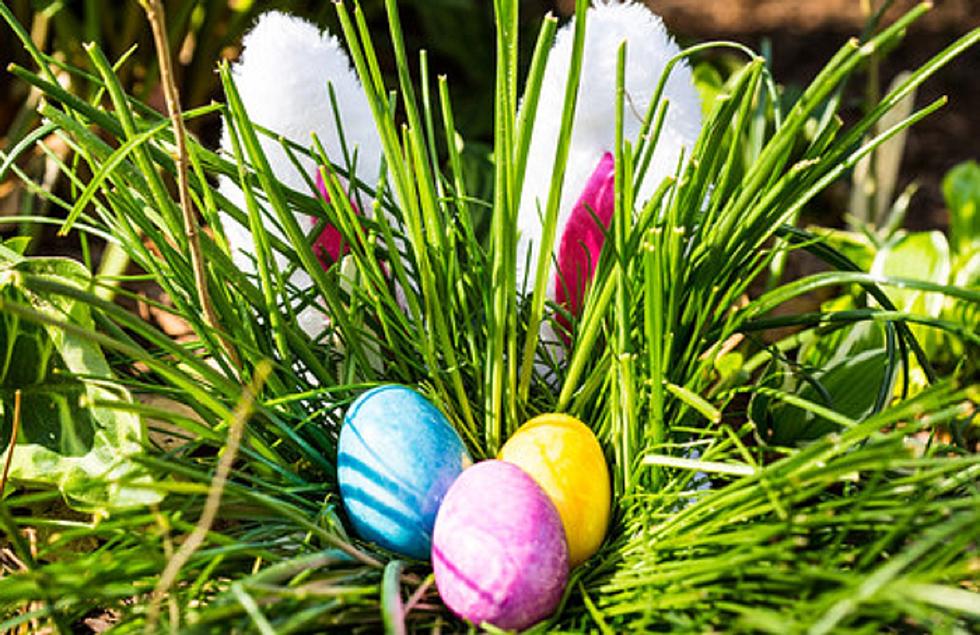 Egg Hunts, Easter Carnivals & Spring Celebrations: Where to Celebrate Easter in El Paso and New Mexico
Thinkstock
A parade and free city-wide egg hunts are just a couple of the egg-cellent family-friendly Easter events hoppening this weekend.
Below is a list of Easter eggtivities you and the kids can hippity-hop to and make the weekend eggstra-special and egg-citing.
Enter your number to get our free mobile app
Easter Egg-Stravaganza Carnivals - Friday and Saturday, April 7-8
The free city-wide Easter Egg-Stravaganza Carnivals will take place at various recreation centers throughout the city. Kid-friendly games, arts and crafts, and Easter egg hunts will take place at each. [More Info]
NorthEaster Parade - Saturday, April 8
The 45th annual procession of floats, classic cars, and community organizations is a festive way to celebrate the season. The parade travels down Diana Dr. and Hondo Pass in Northeast El Paso starting at 10 a.m. [More Info]
Egg Hunts in the Pool - Saturday, April 8
The Eastside Natatorium at the Beast Urban Park, and Armijo Aquatic Center join in on the free city-wide Easter carnival fun with egg hunts in the pool and free swimming afterwards. [More Info]
Easter EggstravaganZoo at the El Paso Zoo - Saturday and Sunday, April 8-9
Arts and crafts, animal enrichment, entertainment, and candy stations. Plus, attendees will have an opportunity to receive an eggucation on the zoo's egg-laying residents.
EggstravaganZoo is free with zoo admission. Most EggstravaganZoo-related activities are free except photos with the Easter Bunny ($10).
Easter Bunny on the Lawn at the Fountains at Farah - Sunday, April 9
Free photo opps with the Easter Bunny, face painting, and egg hunts from noon until 2 p.m. on the main lawn at The Fountains.
New Mexico: Spring Fling at La Union Maze Saturday and Sunday April 8-9
Many activities for the kids like the slides, jumping pillows, cow train rides, and pedal carts will be available. Age-specific egg hunts and photo opportunities with the Easter Bunny, too.
Plus, kids can make their way through a small Oat Maze. [More Info]
New Mexico: Easter & Spring Celebration in the Mountains Saturday, April 8
Nichols Ranch and Orchards offers El Paso-area families the opportunity to hit the road and celebrate the holiday in the picturesque Sacramento Mountains about 20 minutes from Alamogordo.
Egg hunt, petting zoo, carnival-type games and other kid's activities, vendors, food trucks, and entertainment will also be part of the spring fun. [More Info]
QUIZ: Can you identify 50 famous companies by their logos?
How well do you know the logos of 50 of the world's most famous companies? Keep scrolling to see if you can guess which icon belongs to which brand.