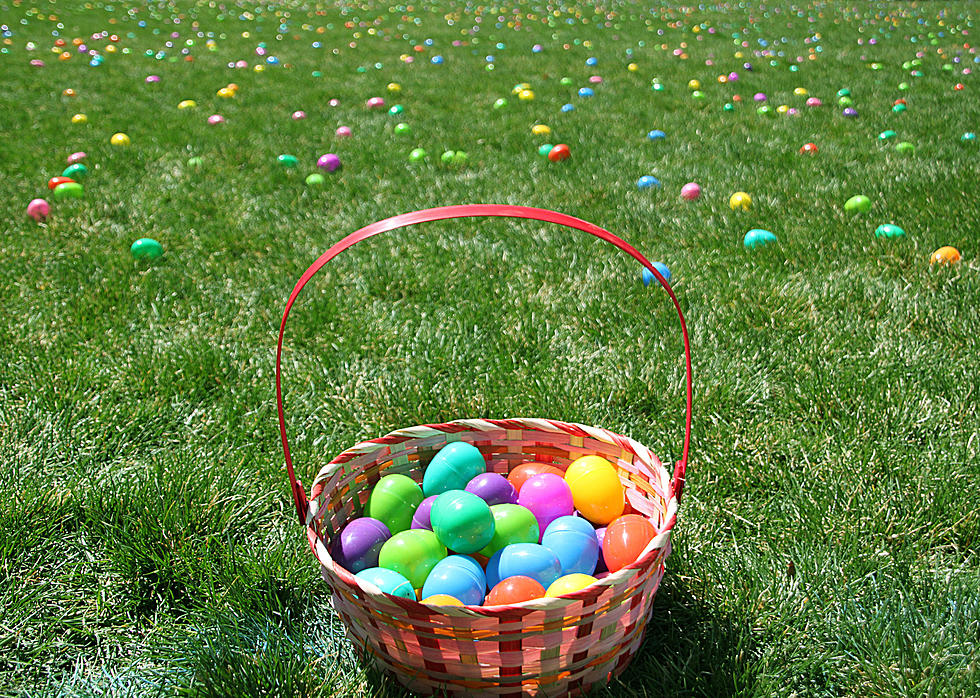 City of El Paso Hosting Free City-Wide Easter Carnivals and Egg Hunts
Thinkstock
The City of El Paso Parks and Recreation Department will be hosting free Easter egg hunts again this year.
The city-wide Easter Egg-Stravaganza Carnivals will take place at various recreation centers throughout the city Friday and Saturday, April 7 - 8.
Enter your number to get our free mobile app
Egg-Stravaganza Carnivals & Egg Hunts
Parks & Rec wants you to "hop on over" to one of the free carnivals happening at the recreation centers listed below for " fun activities, games, arts and crafts, and jumping balloons," and some good old-fashioned Easter egg hunts. Each center will hold its own free egg hunt on the hour
Friday, April 7, 12 p.m. to 3 p.m.
• Mountain View Park, 8501 Diana
• Seville Rec Center, 6700 Sambrano
Saturday, April 8, 10 a.m. to 1 p.m.
• Armijo Rec Center, 700 E. 7th Ave
• Beast Eastside Rec Center, 13501 Jason Crandall
• Chamizal Community Center, 2119 Cypress Ave
• Don Haskins Rec Center, 7400 High Ridge
• Galatzan Rec Center, 650 Wallenberg Dr
• Gary Del Palacio Rec Center, 3001 Parkwood
• Marty Robbins Rec Center, 11600 Vista Del Sol Dr
• Nations Tobin Sports Center, 8831 Railroad Dr
• Officer David Ortiz Rec Center, 563 N. Carolina
• Sylvia Carreon Community Center, 701 Lomita
• Valle Bajo Rec Center, 7380 Alameda
• Veterans Rec Center, 5301 Salem Dr
Top El Paso Spots for Memorable Graduation Photos
Unmistakable Signs It's Springtime in El Paso