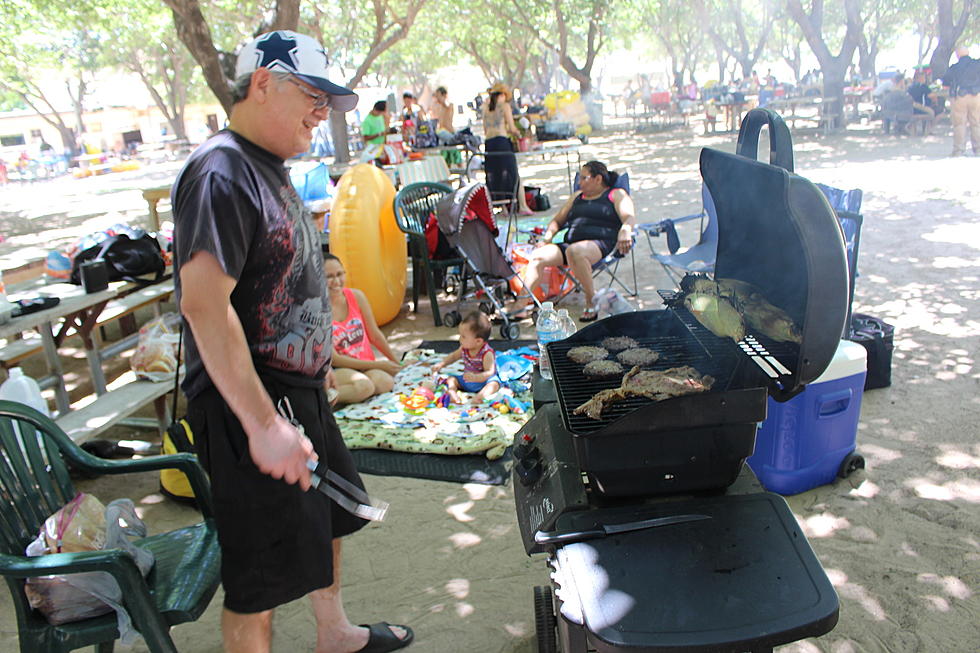 What to Do in El Paso and Las Cruces Memorial Day Weekend
Scott Lewis
Hard to believe Memorial Day is already upon us. OMG, where has half the year gone?
Considered the unofficial start of summer, the three-day holiday weekend is a great time for outdoor activities and fun in the sun.
Enter your number to get our free mobile app
Splash Around
If you've lived through even one summer here you know we're going to be needing some relief from the heat by the end of May. If water fun is the goal over the Memorial Day weekend, your choices are varied.
The aquatic center in Ascarate Park will be making its summer debut this weekend. The aquatic center houses an Olympic size outdoor pool as well as a small pool for children. The county pool will open for the summer on Saturday, May 27.
All four El Paso Water Parks -- Chapoteo, Lost Kingdom, Oasis, and Camp Cohen -- will open daily starting Saturday, May 27, as well.
Then there's Wet 'N Wild Waterworld. This year the all-new raft ride Tarantula Tailspin joins the array of ways to cool off at the 60-acre homegrown water park just outside El Paso in Anthony.
Baseball and Fireworks
Kicking back after the game to "ooh" and "aah" as the skyline explodes into a colorful canopy of red, white and boom is a post-game highlight for many baseball-loving El Pasoans.
This weekend, the Chihuahuas will continue the popular tradition of fireworks nights on Saturday, May 27, and a special Sunday night display on May 28 honoring the men and women who have lost their lives serving our country.
Las Cruces: Wine, Jazz Fest
New Mexico Wine Festival
Soak in the sun and uncork a few at the 2023 New Mexico Wine Festival in Las Cruces. The New Mexico Wine Festival will spotlight over 200 wines grown in the Land of Enchantment by New Mexico's best wineries, as well as regional cuisine, and live music from area bands.
Mayor's Jazz Fest
The City of Las Cruces Parks and Recreation Department's free summer outdoor concert series will get underway Sunday.
Music in the Park will begin as it traditionally does with the Mayor's Jazz Fest at the Plaza de Las Cruces on Sunday, May 28, featuring performances by El Paso saxophonist Frank Zona and Albuquerque's Son Como Son.
Memorial Day Is Much More Than a Three-Day Weekend
It's important to remember that Memorial Day is more than the unofficial start of summer.
In short, it's a day set aside to remember the men and women who gave their lives serving our country. So, take a moment out of your day on Monday, May 29, to honor our fallen heroes.
Officially, you're asked to do so at 3 p.m on Monday with a minute of silence, but whatever works for you. Just be sure you acknowledge in some way those who have made the ultimate sacrifice. They're the reason why we have the freedoms we do today.
LOOK: Here are 6 foods from your cookout that could harm your dog