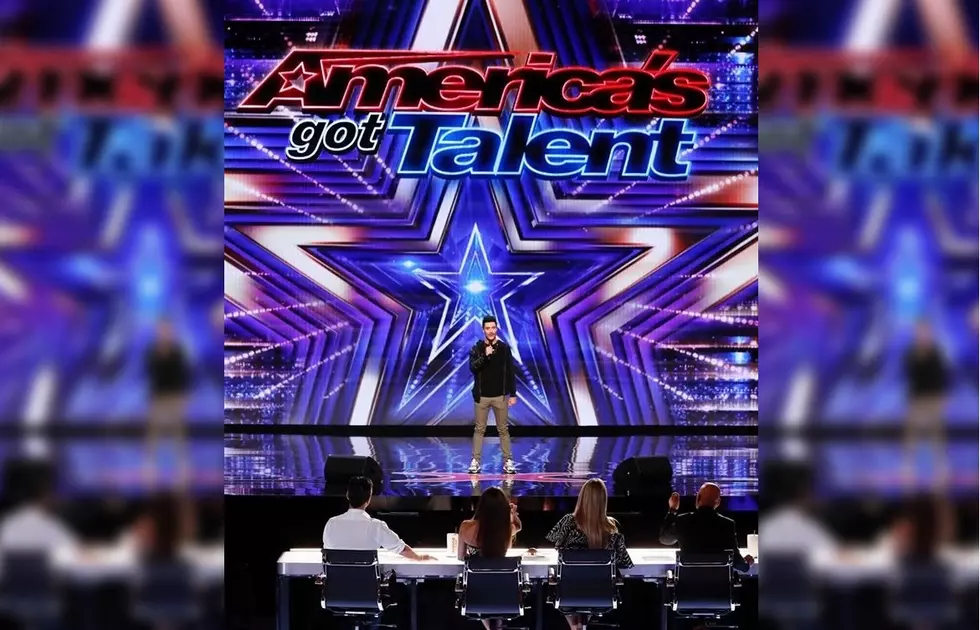 Watch El Pasoan Vincent Marcus' 'America's Got Talent' Quarterfinals Performance
America's Got Talent
UPDATE 8/20: Vincent was eliminated. Read more HERE.
El Paso-born comedian/impressionist Vincent Marcus performed in the live quarterfinals of America's Got Talent Tuesday night (8/18).
Vincent's hope of making it to the semi-finals may be in jeopardy after his performance wasn't as well received as the one that got him there.
This time around, the judges weren't as enthusiastic with his rappers doing nursery rhymes bit as they were back in May when it earned him four yeses and glowing reviews. Back then celebrity judge Howie Mandel called him an "amazing live performer," and Heidi Klum and host Terry Crews were delighted with his spot-on Eminem, Snoop Dogg, and Pit Bull impersonations.
Tuesday night's rapper's rehash received a split decision. Saturday Night Live cast member Kenan Thompson, who stepped in for an injured Simon Cowell, and Sofia Vergara offered mostly positive remarks.
Klum and Mandel were much more critical. "I didn't like it as much as your last one," said Howie.
But it's not up to the celebs. Vincent's fate is in the hands of America. The five who receive the most votes will advance to the semifinals. The acts who will be moving on will be revealed during tonight's results show.
Vincent Marcus - America's Got Talent August 2020 Quarterfinals Performance
Celebrity Couples Who Got Engaged in 2018