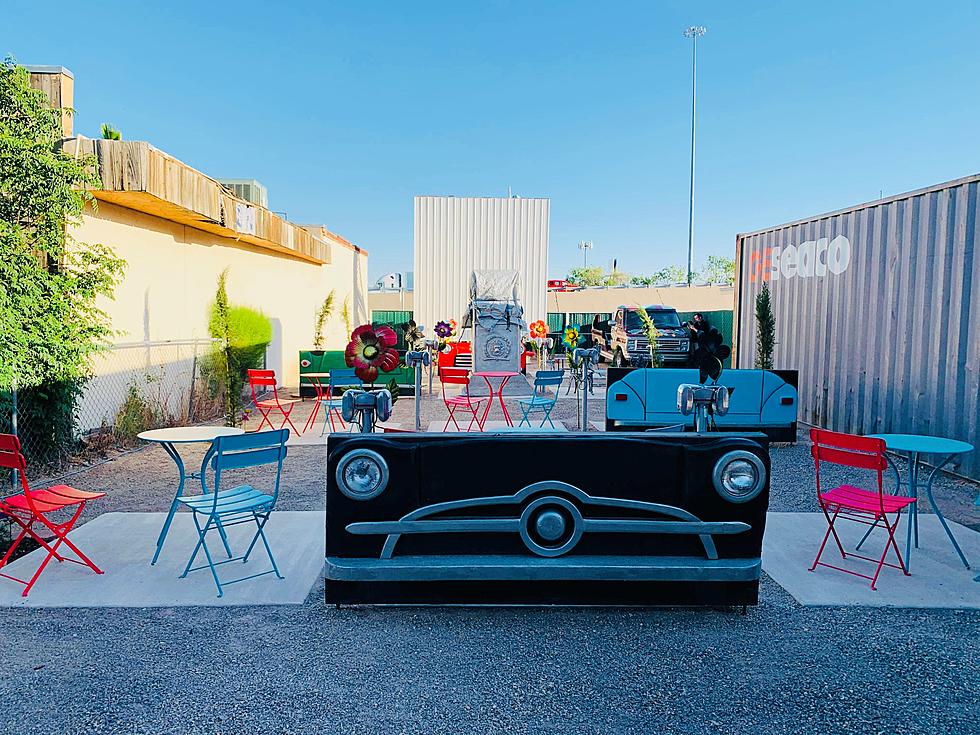 Unique Central El Paso Theater Is Where To Go For Vintage Movies
ma
Vintage film-loving El Pasoans looking for an outdoor dine-in movie experience need not wait much longer. Blue Moon Theater, El Paso's drive-in inspired movie theatre, is back from its long winter's nap.
Fresh off its close-up on The Texas Bucket List television show, the outdoor cinema in Central El Paso returns the last week of April with Last Thursday Movie Night.
Enter your number to get our free mobile app
Blue Moon Is For Lovers – Vintage Movie Lovers
For those who have yet to discover this hidden gem, Blue Moon Theater is like a backyard, open-air theater designed to resemble an old-fashioned drive-in but isn't really a drive-in.
The concept features seating that look like the back end of a car so you can feel like you're sitting inside your vehicle at the drive-in, vintage drive-in speakers, and an eclectic collection of Hollywood memorabilia scattered about – even in the bathrooms. Classic sci-fi and horror movies is its forte.
Last Thursday Movie Night
Owner and creator Gary Monteleone will be plugging in the film projector on April 28 in conjunction with Last Thursdays El Paso.
Last Thursday Movie Night is an evening of free old school – and I do mean old school –  cartoons and movie trailers as well as a local vendors market, live music, and a patio wine bar.
The event is both free to attend and kid and dog friendly. Last Thursday Movie Night will happen each last Thursday of the month through October.
Beginning in mid-May, they'll resume dinner and a movie nights on Fridays and Saturdays.
Theater Is Part Of Very Unique Block in Central El Paso
The Blue Moon Theater, which sits next to the mobster-themed and super-haunted Monteleone's Ristorante at 512 San Marcial St., is another of Gary Monteleone's unique ventures and is part of Monteleone's family of businesses located within the same block in Central El Paso.
They include the haunted, motel-themed Italian steakhouse, Monteleone's Haunted Motel Themed Restaurant, and Monteleone's Wrap and Roll Café; a vintage carnival-themed burger joint where you can dine inside a trailer with original '40s roller coaster seats.
Blue Moon Texas Bucket List Stop
The neat little movie lover's hidden gem was recently featured on the 18th and latest season of the weekly syndicated program The Texas Bucket List, which highlights must-stop places around the state.
El Paso's Blue Moon Theater
Spring 2022 Farmers Markets In & Around El Paso