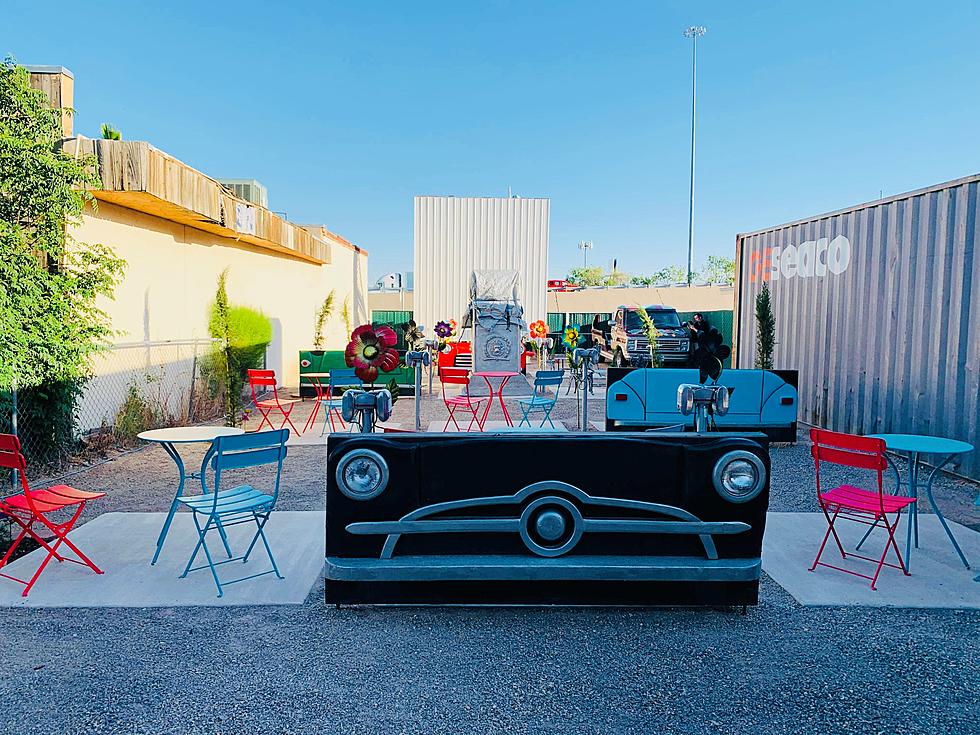 Old Hollywood Films Your Thing? Visit This Central El Paso Hidden Gem
ma
Lovers of vintage films and movie nights under the stars have an outdoor dine-in movie experience to call their own.
Owner and creator Gary Monteleone has plugged in the film projector at The Blue Moon Theater, a drive-in-inspired movie theatre in Central El Paso.
Enter your number to get our free mobile app
About the Blue Moon
The Blue Moon Theater, also known as the Blue Moon Drive-In, is like a backyard, open-air theater designed to resemble an old-fashioned drive-in, but it isn't really a drive-in.
Old school sci-fi and horror movies are its forte.
The concept features seating that looks like the back end of a car so you can feel like you're sitting inside your vehicle at the drive-in, vintage drive-in speakers, and an eclectic collection of Hollywood memorabilia scattered about – even in the bathrooms.
Part Of Unique Block in Central El Paso
The classic movie lover's hidden gem sits next to the mobster-themed and super-haunted Monteleone's Ristorante at 512 San Marcial St., which is another of Gary Monteleone's unique ventures, and is part of Monteleone's family of businesses located within the same block in Central El Paso.
Those equally unique ventures include the haunted, motel-themed Italian steakhouse, Monteleone's Haunted Motel Themed Restaurant, and Monteleone's Wrap and Roll Café; a vintage carnival-themed burger joint where you can dine inside a trailer with original '40s roller coaster seats.
El Paso's Blue Moon Theater