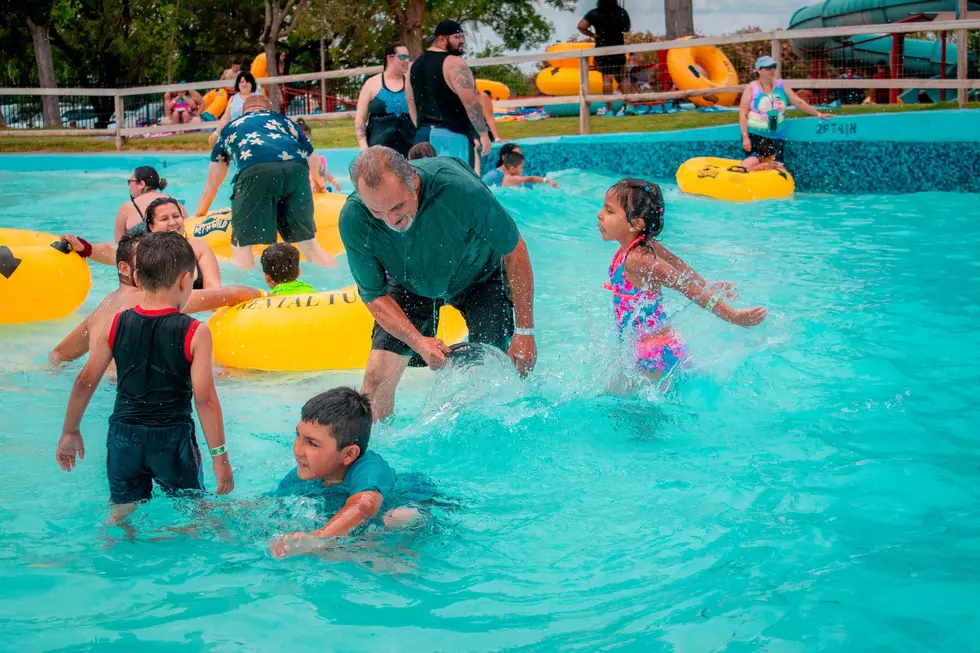 5 Rad Things to do with Dad Father's Day Weekend
Wet n Wild Waterworld
Father's Day is this Sunday and if the goal is to find something rad to do with dad, here are some events you can take him to this weekend that will prove once and for all that you're the least disappointing of all his children.
From a baseball game that coincides with the teams' Kids Day promotion, appropriately enough, to a cherry-picking festival a short drive away in New Mexico, these events can help make his Father's Day better than the tired dad jokes he tells.
Enter your number to get our free mobile app
Cherry Festival
A road trip to a cooler place might be just what dad doesn't know he needs. Nichols Ranch and Orchards, which is 20 minutes from Alamogordo, is hosting the 2022 Cherry Festival on Saturday and Sunday, June 18 and 19 (Father's Day).
Dad can pick cherries, listen to live music, chow down at one of the food booths or food trucks, and peruse the wares of over 85 arts and crafts vendors. You'll find more details HERE.
Take Dad Out to the Ball Game
The Chihuahuas are back in town for a home stand against the Las Vegas Aviators that includes a Father's Day evening game.
It's also Salute to Service Sunday so if dad is active-duty military or a veteran he gets a Pretzel & Beer combo for free. Just tell him it's on you and then pretend to pay.
Do the Twist
The legendary Chubby Checker is back to "Twist" again. If dad is a fan of old school rock and roll then taking him to this concert is a must. And check this out, big spender; it's a free show.
Speaking Rock Entertainment is happy to host Chubby on Saturday -- and the rock and roll legend, too. (See what I did there?) Find more event info HERE.
Grill and Chill
If the big guy is going to grill on his big day anyway why not rent him a cabana at the water park so he can chill out before the grill out.
With slides and attractions, a humongous wave pool and lots of shade trees, Wet 'N Wild Water World has lots of ways for dad to cool off before and after he does the manly fire and meat thing. And, bonus; dads get in free Sunday with a full price admission purchased at the gate.
Watch a Flick
If dad loves vintage black and white sci-fi and horror movies, the Blue Moon Theater is where you should take him Saturday night.
The drive-in-inspired outdoor movie theatre in Central El Paso will be plugging in the film projector Saturday night for the 1931 classic Dracula starring Bela Lugosi. Concessions and dinner available if dad gets hungry for a bite. Get it, Dracula … bite? More about this hidden gem HERE.
5 Rooftop Bars in El Paso