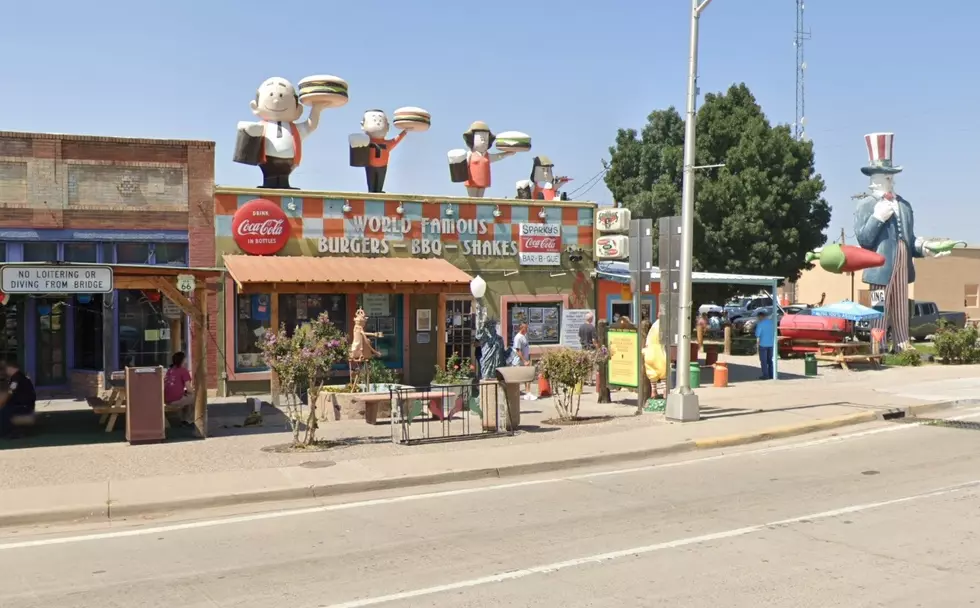 One of the 'Absolute Best Burgers in the US' Short Drive from El Paso
Google Street
Next time you're craving an award-winning burger and distance is not a detriment, take a day-trip to the Chile Capital of the World.
Mashed, the self-professed internet source "for all things food," says one of the '15 Absolute Best Burgers in the U.S.' can be found a short drive from El Paso in the Land of Enchantment.
Enter your number to get our free mobile app
The foodie website recently published "a cross-country lineup of rockin' burgers from coast to coast" and declared a green chile cheeseburger in our own backyard one of the best burgers in America.
World Famous Hatch Green Chile Cheeseburger
New Mexico didn't invent the burger, but God bless them for having the genius idea of adding green chile to it. And while Sparky's BBQ and Espresso in Hatch didn't invented the green chile cheeseburger, by all accounts they make it better than most.
One of the Absolute Best Burgers in the U.S.
Like the countless number of burger lovers who have pulled into the roadside attraction off I-25 for a bite, the burger tasters at Mashed can't stop raving about Sparky's World Famous Hatch Green Chile Cheeseburger.
The World Famous consists of a 7-ounce beef burger patty, complete with gooey American cheese and chopped green chiles on a bun with fries. If you're starting to notice how there aren't any tomatoes or grilled onions, that's because you're not going to find any. The restaurant's website explicitly states no other toppings are offered beyond cheese and chiles. That may be a problem for some, but the heat of the chiles mixed with the sharp cheese give enough oomph already.
How to Get There
The next time you're up for a culinary road trip, take I-10 W and I-25 N to 115 N Franklin St. in the Village of Hatch to the iconic small town burger joint.
You can't miss it; it's surrounded by a bunch of pop culture statues and figures like Big Boy and Ronald McDonald, and a huge Uncle Sam
El Paso Restaurants That Need To Open A 2nd Location We Can Enjoy
KEEP READING: Here are 6 foods from your cookout that could harm your dog