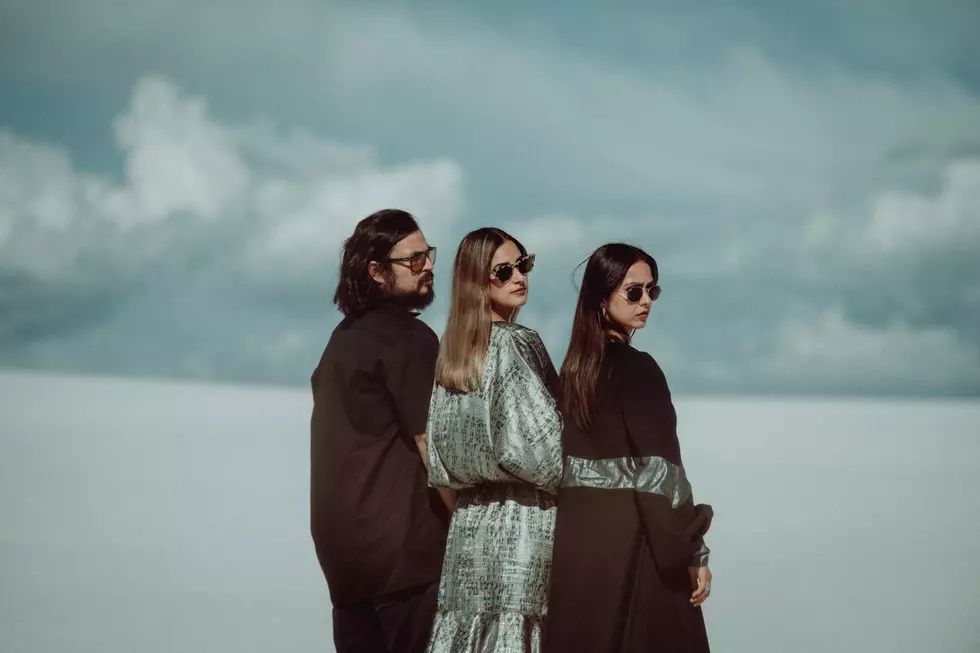 Next Year's SXSW Festival Got Better With This El Paso Addition
Andrea Rojo
When you think of some of the biggest festivals in the United States, South By Southwest (SXSW) in Austin is certainly one of the biggest in the country. Last year we've seen a couple of names represent El Paso at SXSW 2022; however at the end I said it would be awesome to see some bands represent next year.
Well I got my wish as it was announced that the 3 piece El Paso pop rock band Estereomance, will attend SXSW 2023. The band consists of Manuel Calderon, Adria Del Valle & Paulina Reza.
So far they are currently the first (and so far only) act from El Paso as they were added to the lineup on December 7th.
They've been an El Paso band for years but they've really started playing big shows, not just in town, but all over the US. They also recently released a live album (and massive collaboration) called Live At The Big Blue that was recorded & filmed entirely at Sonic Ranch Studios.
When I asked the band about how they feel representing El Paso at SXSW 2023, they responded:
"We're very happy to be part of such an important festival and play along with other great artists & bands from all over the world. We're very privileged to represent El Paso and Cd. Juárez at SXSW and hope for other borderland (El Paso, TX and Cd. Juárez Chih.) bands can represent the cultural richness that grows in the desert."
If you want some songs to check out, here are a few to check out:
I definitely share the sentiment with the band; I hope we see more bands represent El Paso/Juarez/Las Cruces at SXSW 2023 & in the future. We know you'll make us proud & break leg next year guys!
Amazing Rock Art Pieces by El Paso Artist Karmann "Sketchy Goat" Sloane
Karman Sloane, aka Sketchy Goat, has made some amazing art used by big names in the rock world. Here's a look at some of her favorite art designs that you might have seen.