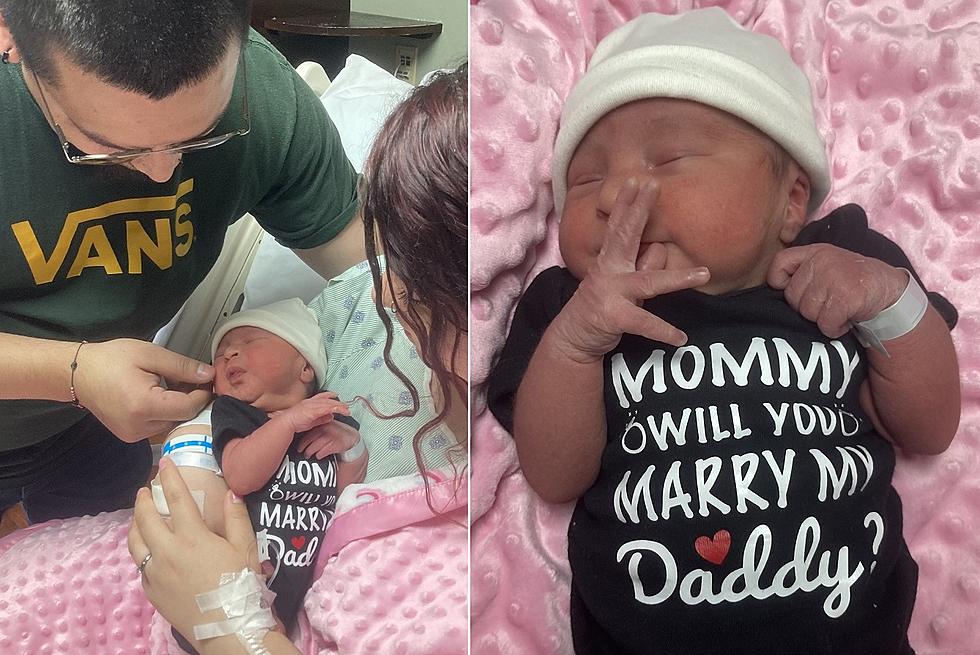 Newborn Helps El Paso Walmart Shooting Survivor Ask 'Mommy' to Marry Him
The Hospitals of Providence Facebook (2)
An El Pasoan who was wounded in the August 3 Walmart mass shooting was back in the hospital, but for a much happier reason.
Not long after girlfriend, Viridiana Aylinn, gave birth to their child, Octavio Lizarde made the moment twice as special by popping the question with the help of their newborn daughter.
Enter your number to get our free mobile app
Dealing With the Aftermath
Lizarde survived the August 3, 2019, Walmart mass killing, sustaining a painful and debilitating gunshot to his foot that required several surgeries to repair. Especially tragic for Octavio was the loss that day of his 15-year-old nephew, Javier Amir Rodriguez, whom the gunman did not spare.
"I don't think I'm ever going to get over it especially because he was like my son," Lizarde told a local news station in 2019.
Almost 4 years later, his foot has not made a full recovery. "It's getting worse," he told me in an email exchange. "I went to the doctor and they said a screw might be loose and there is some liquid in there that's making it swell up a lot."
Mommy, Will You Marry Daddy?
Saturday, February 11, 2023 was a much happier day for Octavio.
With his newborn daughter Amayrani Helena dressed in an adorable onesie that read "Mommy, will you marry my daddy?" acting as his wingman, Lizarde asked his longtime girlfriend to be his wife.
"I've planned to do it for years, but I knew I had to wait for the right moment," he told me. "I've been close to doing it, but something told me to wait for the perfect time which was that day."
As for when he's going to wife Viridiana, Octavio said it will be next year. "We want something simple because we want to take a big trip with our kids, not just us."
Unwritten Rules That Only Real El Pasoans Know
Myths & Misconceptions about El Paso (And My Usual Replies)