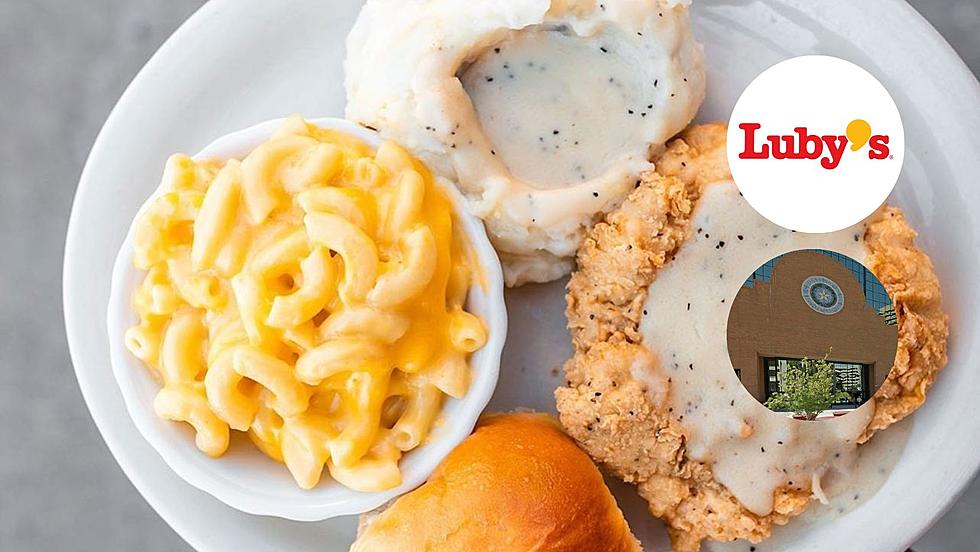 Menu and Hours for New Luby's Cafeteria Inside El Paso County Courthouse
Luby's/Google Street
By now you've probably heard that Luby's is taking over the cafeteria space inside the El Paso County courthouse.
Although it's a scaled-down version of the Hawkins location, many of the fan-favorite dishes such as the fried fish and the mac and cheese are available -- albeit not on a daily basis.
Enter your number to get our free mobile app
Days and Hours
The eatery is on the lower level of Enrique Moreno County Courthouse at 500 E. San Antonio and can be accessed through the main courthouse doors.
Lunch is served Monday through Friday from 10:30 a.m. to 2:00 p.m.
Menu
The courthouse location is being supported by the Luby's Cafeteria on Hawkins.
Because it's more of a pop-up model and not a full scale restaurant only a limited, set menu of four home-style faves will be available to choose from daily with three to four different sides to pick from as well.
For example, the "Manager Specials" on Mondays includes the famous square fried fish longtime customers know and love, and chicken fried steak. Available sides will include green beans, and mashed potatoes. Liver and onions, and Texas Ribeye are among the main dish selections available on Fridays.
F.Y.I, the creamy mac and cheese is one of the side selections on Tuesdays and Fridays, per the menu posted by El Paso County Judge Ricardo Samaniego.
A variety of desserts, such as Strawberry Shortcake, and apple and cherry pie, and tossed salad and fruit salad is on the menu daily.
These Are the Top 10 Weirdest Foods Found in a Can
What is the weirdest thing you have seen on a grocery store shelf in a can? Can you top any of these 10?
History Repeating Itself: 10 1980's Foods That Are Making a Comeback Today
If you grew up in the GenX generation, you probably remember some of these favorites. Or maybe you never had the chance to try them. Now, they are making a comeback in households across America.