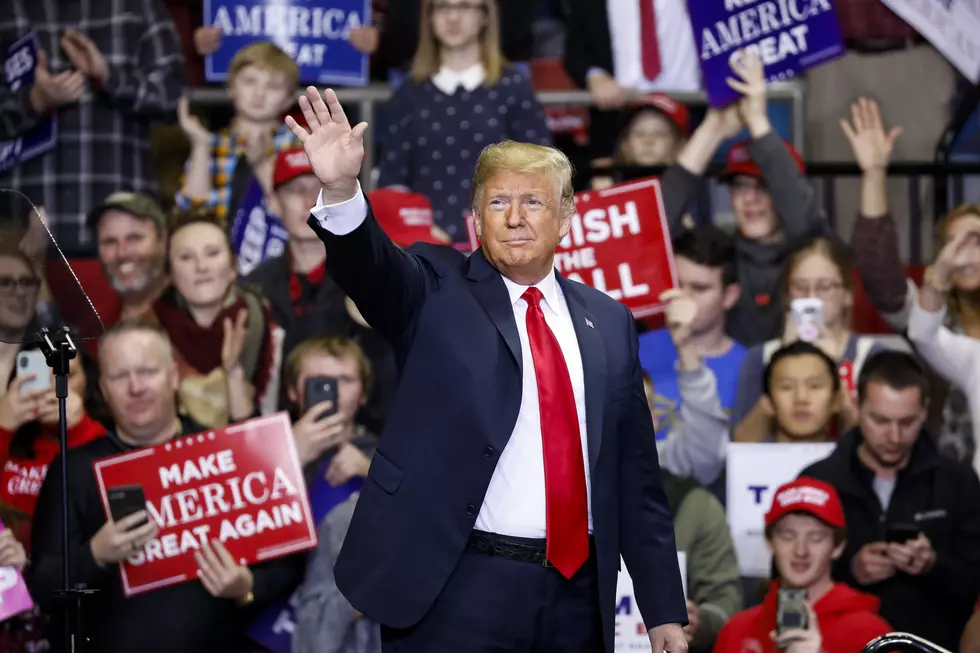 List: What You Can't Take to President Trump's El Paso Rally
Getty Images
Laser pointers and selfie sticks are among the items Secret Service warns will not be allowed at President Donald J. Trump's MAGA rally on Monday, February 11.
The president's appearance will mean unprecedented security coverage in and around the El Paso County Coliseum where the event will take place. Authorities are implementing unparalleled measures to control crowds, traffic, and transit.
Among the things being managed are what can be brought onto the grounds and into the Coliseum.
Here, in alphabetical order, are the items you are prohibited from entering with, per the Secret Service:
• Aerosols
• Ammunition
• Animals other than service or guide animals
• Backpacks and large bags
• Balloons
• Bicycles
• Coolers
• Drones and other unmanned aircraft systems
• Explosives
• Firearms
• Glass, thermal or metal containers
• Laser pointers
• Mace and pepper spray
• Packages
• Large signs
• Supports for signs and placards
• Structures
• Toy guns
• Weapons of any kind
Items not on the list but "determined to be a potential safety hazard" will also be taken away. The Secret Service warns that by entering the grounds you are consenting to a search of yourself and your belongings, and that "surrendered items will not be returned."
Gates at the El Paso County Coliseum, located at 4100 E. Paisano across from the El Paso Zoo, will open at 3 p.m. The rally itself is scheduled to get underway at 7 p.m. You need to have a printed or mobile ticket to get into the event.