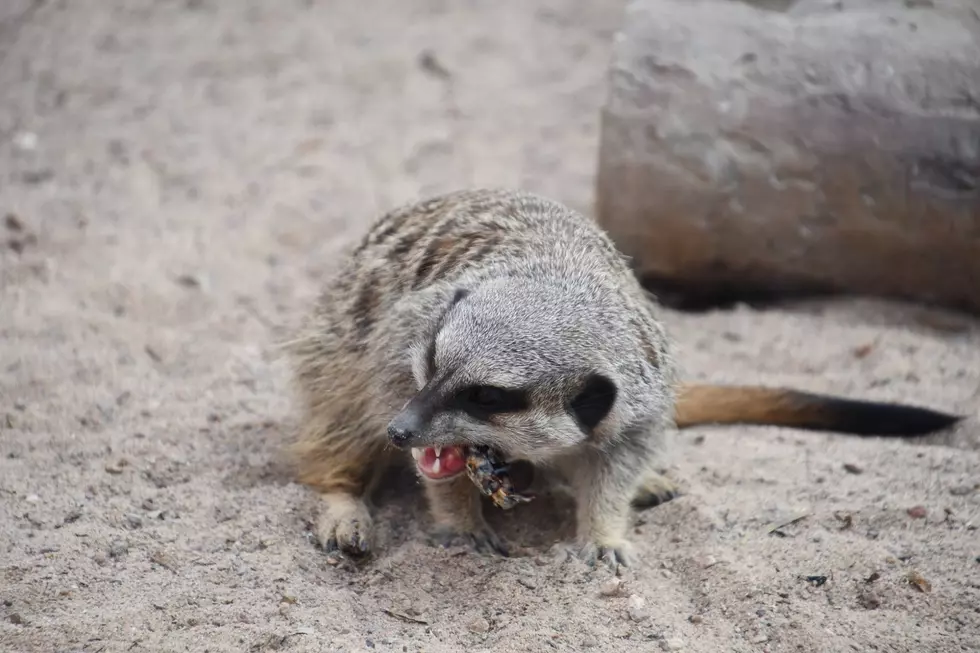 Hilarious Responses to El Paso Zoo 'Quit Bugging Me' Valentine's Day Event
El Paso Zoo
You may have heard the El Paso Zoo is bringing back Quit Bugging Me. The massively popular event allows scorned lovers to submit the name of a formerly special someone which is then assigned to a cockroach and fed to meerkats and other cockroach-eating zoo animals.
Although it's held on Valentine's Day it's really more of an anti-Valentine's Day thing. And El Pasoans are eating up the stunt like hungry meerkats, overwhelming the zoo with tens of thousands of requests.
And the comments are just as out of control. Along with far too much tragic, TMI sharing, there has been some very humorous responses. Here's a sampling:
Lisa N.: I would, but it would be an insult to the roach

Bryar G.: S******t, lol he don't even deserve a roach named after him.

Olivia T.: They are all going to be named Jason this year!

Elisheva C.: I wonder how much it would cost to endow a cockroach so they could do this every year... My My ex husband was stationed in El Paso when he was in the Army, which makes this perfect! I thought I was going to have to wait until his next lifetime for him to come back as a cockroach

James C.: Can we name the Meercat's poops after our exs?

Debbie T.: Can I just feed them my ex husband?
But no one captured the passive-aggressive, cathartic savagery this stunt truly is like Kristy B. who wrote, "the petty in me IS LIVING FOR THIS!"
What to Do If You Want El Paso Zoo to Name Cockroach After Your Ex
• From now through February 12, submit the first name of your ex via the zoo's website.
• There is no fee to submit a name, but donations are encouraged. All monies raised will be used to fund the El Paso Zoo's conservation efforts. Zoo Director Montisano has pledged to eat a cockroach for every $1,000 raised.
• When you log onto the submission page you will see two buttons: "Submit Name with Donation" and "Submit Name Without Donation." Click on whichever one works for you.
• Only names submitted through the website will be accepted. Names sent via Facebook or any of the El Paso zoo's other social media accounts will not be part of the promotion.
• Only the ex's first name will be displayed. The sender's name will not be. All names will be displayed anonymously.
How to Watch
"Quit Bugging Me" will be streamed live via the El Paso Zoo Facebook on Saturday, Feb. 13 and on Valentine's Day. And since the El Paso Zoo is allowing visitors back in as of Feb. 10, you can catch feedings in person at the zoo's amphitheater (limited capacity).
WATCH OUT: These are the deadliest animals in the world