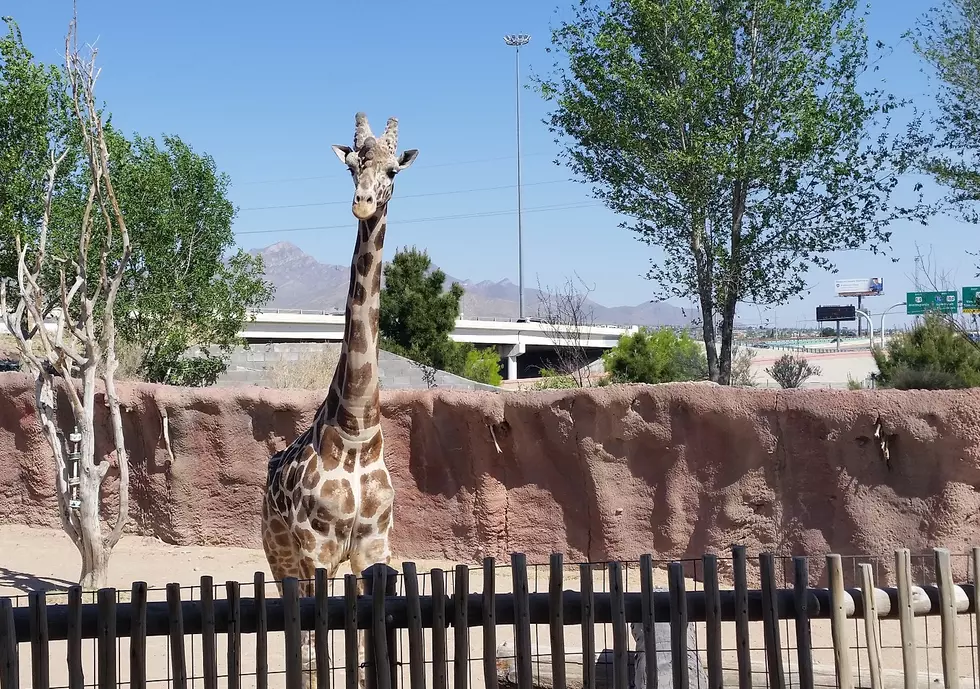 El Paso Zoo Gets Go-Ahead to Reopen – Here's What You Need to Know
mike
After coming thisclose to reopening to the public last June before a surge in COVID-19 infections tanked the plan, the El Paso Zoo has been given the okay again to throw open their gates beginning February 10.
It won't be business as usual, however. Both the hours of operation and capacity is limited. But that's not tempering the zoo staff's eagerness to see the public walking around the zoo grounds one bit. And we're told the animals are pretty psyched, too.
"We are so excited to open up our gates and see so many friendly faces again, and our animals will be too," the El Paso Zoo posted on it social media, adding an exclamation point to convey their elation. Here's what you can expect when we're allowed back in on Wednesday, Feb. 10:
Masks and Social Distancing
• Social distancing practices will have to be followed, and face coverings by visitors and staff required.
• The train ride, carousel, and ropes course and tree house playground will be off limits for now.
• Some indoor buildings will remain closed.
• Zoo Keeper chats and interactive activities, including shows and demonstrations, will not be offered until further notice.
• Food and beverages will be available for sale along with limited indoor and outdoor seating. In addition, guests may bring their own food and drinks (glass items, alcoholic beverages and single-use straws are not allowed).
New Hours of Operation
• Closed Mondays & Tuesdays.
• Wednesdays-Fridays open 9:30 a.m. to 3 p.m.
• Saturdays and Sundays, the zoo will open from 9:30 a.m. to 5 p.m.
• Attendance will be limited to 75% capacity
Zoo Memberships Status
It has been nearly one year since visitors were last allowed into the zoo and many zoo memberships have since expired. The El Paso Zoo Society, not the zoo itself, handles that. According to its website, "the number of months missed due to the closure [will be] added to…new expiration date upon renewal." You can find more details and answers to frequently asked questions HERE.
Enter your number to get our free mobile app
KEEP LOOKING: See What 50 of America's Most 'Pupular' Dog Breeds Look Like as Puppies