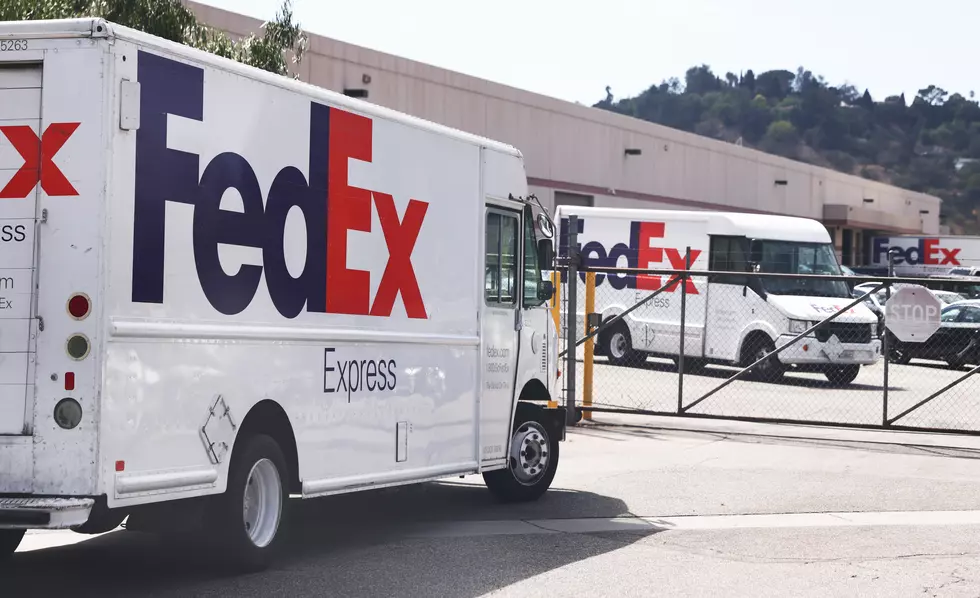 FedEx Introduces New Feature In Effort To Combat Porch Pirates
Getty Images
We're only at the beginning of summer, but it's never too early to think about the holidays. This year, one delivery company is helping in the fight against the holiday 'porch pirates'.
FedEx announced it will soon implement their delivery drivers taking photos of your package as soon as it is delivered if the package does not require a signature.
According to The Verge, this photographic evidence plan will be rolled out in select cities soon and going nationwide just in time for the holidays. It will be a free service through FedEx Express and FedEx Ground Delivery.
FedEx says this upcoming program will protect the company and customers. It should cut down complaints of missing packages, packages that claim to be undeliverable and overall confusion from the delivery company.
If you don't have a FedEx account, you can view your package image through the FedEx Tracking Tool by entering the tracking number corresponding to the package.
The consensus on the internet seems to be that this move is very late, coming on the heels of companies like DoorDash and Amazon. Customers are also sounding off on other important issues the delivery company needs to address -- damaged packages, drivers not stopping to deliver but marking the package was delivered, and even drivers taking packages.
Hopefully, this move will stop porch pirates from taking your holiday gifts and alleviate some stress during an already stressful time.
Only in Louisiana' Christmas Gifts to Give