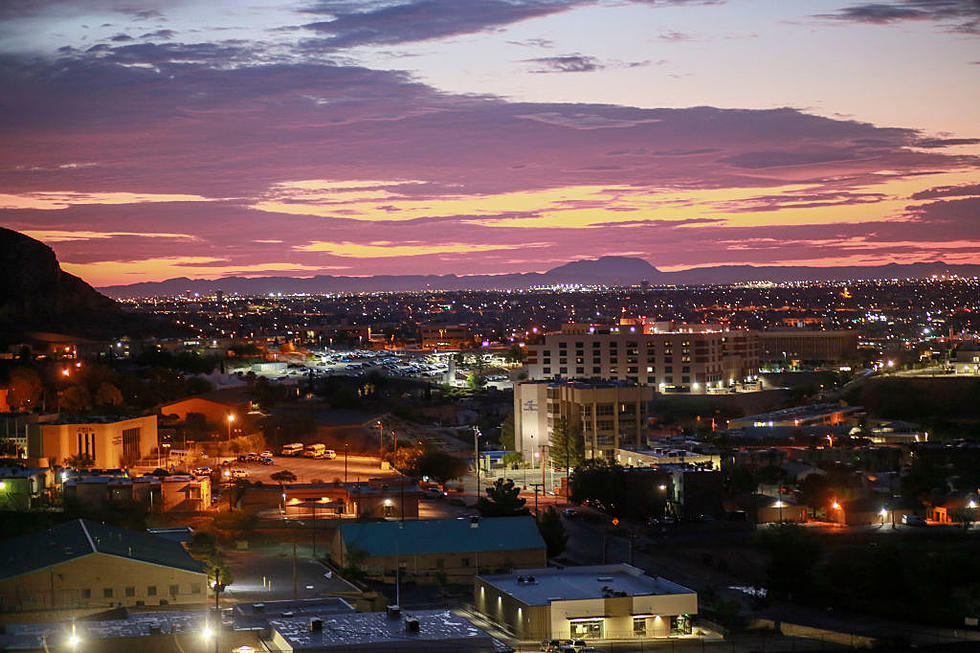 El Paso Ranks As Top Texas City Where You Are Most Likely to Spot a Ghost
Getty Images
El Paso is home to an impressive number of allegedly haunted places, so it's no surprise that it was ranked the #1 city where you are most likely to spot a ghost.
That is one of the takeaways from the recently published 2023's Best Cities for Paranormal Activity report.
Enter your number to get our free mobile app
Haunted 👻 El Paso
There is no shortfall of spooky spots in the West Texas town of El Paso, one of the oldest cities in the nation.
Ysleta High School, Austin High School and, of course, El Paso High – the forever home of the famous Ghost Girl -- are among the many schools in the city purported to be haunted
And we all know Concordia Cemetery is legit haunted. You can't find a more spirit-filled location than a graveyard that's been around since the 1880s. Then there are all the apartment complexes, bars, restaurants, and hospitals with reported (and in a lot of cases, documented) paranormal activity.
Oh yeah, the 915 is haunted AF.
Most 👻 Sightings
The online lawn-care service provider Lawn Love determined 2023's Best Cities for Paranormal Activity rankings by analyzing America's 200 biggest cities and compared them using numerous paranormal related metrics such as number of reported ghost sightings, haunted sites, and cemeteries.
El Paso, which ranked 24th overall in the nation, floated to the top when it came to spotting ghostly spirits with the most reported ghost sightings in the state.
The Sun City also claimed the fifth-largest number of creepy, spooky, and altogether ooky haunted sites in the state.
Lone Star Specters
Overall, San Antonio and Dallas were the only Texas cities to make the supernatural Top 10 at number 7 and 8, respectively. Altogether, though, thirteen cities in the Lone Star State haunt the top half.
👻 San Antonio #7
👻 Dallas #8
👻 Houston #11
👻 Austin #13
👻 Fort Worth #22
👻 El Paso #24
👻 Laredo #44
👻 Pasadena #62
👻 Plano #77
👻 Arlington #79
👻 Corpus Christi #83
👻 Irving #87
👻 Amarillo #94
The 5 Most Haunted Town in Texas (Besides El Paso, Of Course)
I remember hearing stories about certain places in Texas being haunted, but never entire TOWNS. Until recently, that is.
Gallery Credit: Tara Holley
Seven Scariest Sights In Texas
These are the 7 most haunted places to visit in Texas according to
TravelTexas.com
Gallery Credit: Noah/Canva