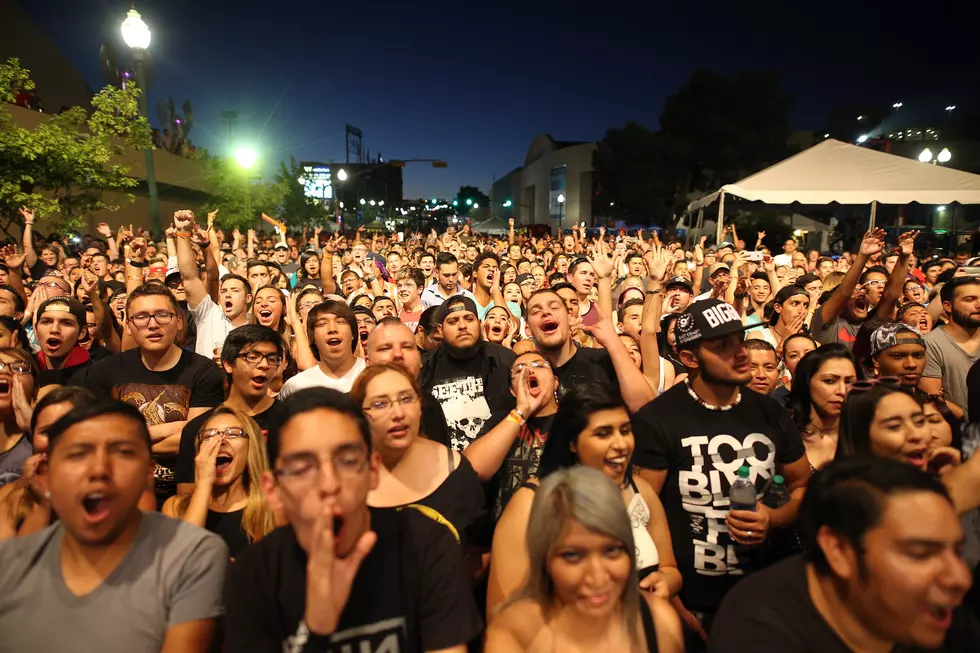 El Paso Downtown StreetFest Dos and Don'ts
Jorge Salgado
The El Paso Downtown Street Festival kicks off tonight and we have a handy list for you of dos and don'ts for you.
ITEMS YOU CANNOT TAKE INTO STREETFEST
Weapons including fireworks or explosives
Illegal substances
Backpacks
Glass containers
Outside food or drinks
Tents or chairs of any kind
Coolers
Pets (except service dogs)
Professional recording equipment including large, professional, detachable zoom lenses, any drones or other commercial equipment.
No unlicensed vendors allowed. No solicitations, sampling, giveaways, etc.
ITEMS YOU CAN TAKE INTO STREETFEST
Small purses will be allowed
Personal, non-professional cameras
Strollers, although it gets very crowded
The El Paso Downtown Street Festival will feature Classic Rock Friday on the Bud Light Main Stage with Dennis DeYoung: The Music of Styx, Jefferson Starship, and Mark Farner's American Band. On Saturday it's new rock with Jonathan Davis of Korn, September Mourning, Shim Moore, and Dead Girls Academy.
For more information including tickets, parking, and more click HERE.