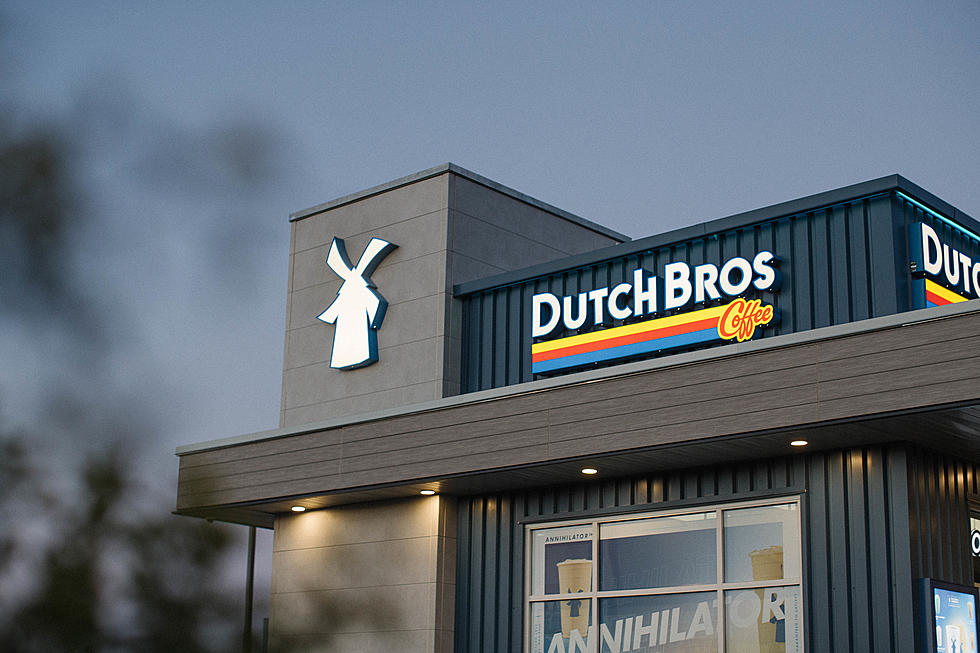 Dutch Bros Perks Up West El Paso with Second Location
Dutch Bros. Coffee
I'm all about the caffeine. When I get to the office, my to-do list has three things on it: 1. Make coffee, 2. Drink coffee, and 3. everything else.
If you are a java-loving west El Paso resident yourself and you're looking for new brews and flavors then it's a brew-tiful day in your neighborhood.
Enter your number to get our free mobile app
New North Mesa Location
Dutch Bros Coffee is good to go at its newest west side location on North Mesa near UTEP in the spot Bush's Chicken once stood.
Like the others around El Paso, the North Mesa location has a double drive-thru lane and a walk-up window, but no indoor seating.
For the uninitiated, Dutch Bros coffee creations tend to run on the sweet side, and they don't serve just a regular cup of black coffee. For those who aren't as fond of or in the mood for coffee, they also offer smoothies, freezes, teas, and energy drinks.
Brewing Up a Mini-Invasion
The Oregon-based coffee chain is in the process of perking up the east, northeast, and Far East side, too.
Its website shows the east side location at 1122 McRae in the At Home Décor parking lot will be "opening soon," while city and state documents reveal future locations coming to 2105 North Zaragoza at Sun Fire Blvd near the Sun Fire Village shopping center, and 4810 Woodrow Bean Transmountain Dr.
They're all in various stages of planning and construction so there is no word yet on when exactly those locations will be brewing and infusing.
New Businesses Coming to Northeast El Paso
11 Popular Coffee Shops in El Paso