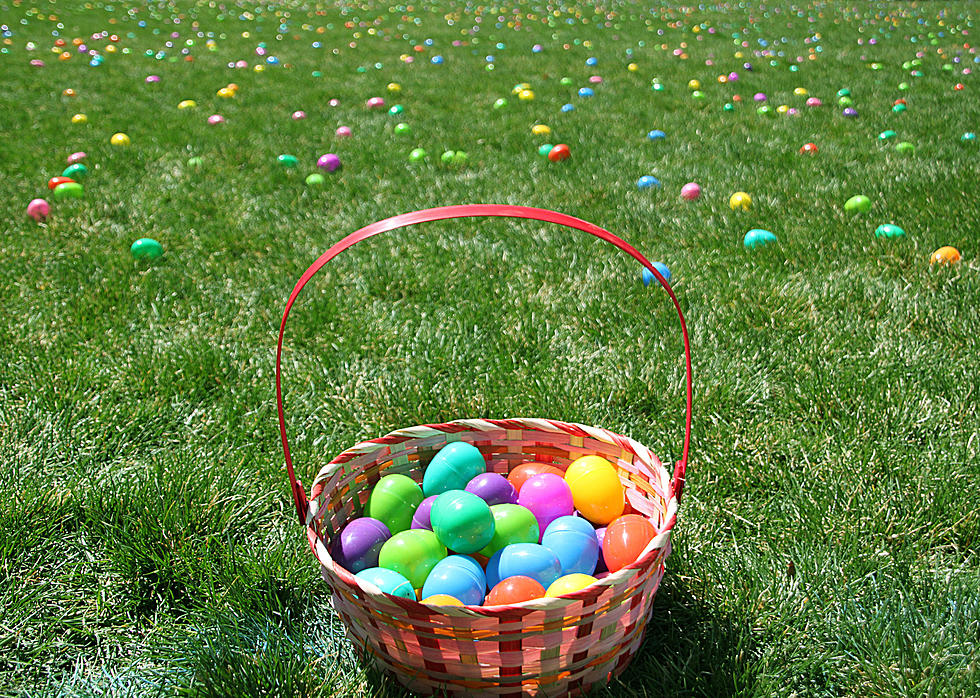 City of El Paso Parks and Rec Hosting Free City-Wide Easter Egg-Stravaganza Carnivals
cjmacer
The City of El Paso Parks and Recreation Department will be hosting free Easter egg hunts again this year.
The city-wide Easter Egg-Stravaganza Carnivals will take place at various recreation centers throughout the city this Saturday, April 16.
Enter your number to get our free mobile app
Parks & Rec wants you to "hop on over" to one of recreation and community centers listed below for "fun activities, games, arts and crafts," and a good old-fashioned Easter egg hunt from 10 a.m. to 1 p.m. Each center will hold its own free egg hunt on the hour
Egg-Stravaganza Carnivals
• Chamizal Community Center, 2101 Cypress Ave.
• Galatzan Recreation Center, 650 Wallenberg Dr.
• Gary Del Palacio Recreation Center, 3001 Parkwood St.
• Marty Robbins Recreation Center, 11620 Vista Del Sol Dr.
• Sylvia A. Carreon Community Center, 709 Lomita Dr.
• The Beast Urban Center, 13501 Jason Crandall Dr.
• Valle Bajo Community Center, 7380 Alameda Ave.
• Veterans Recreation Center, 5301 Salem Dr.
EggstravaganZoo
The city zoo is doing a themed event with a play on the word extravaganza, too.
EggstravaganZoo takes place on Saturday and Sunday, April 16-17. Egg-tivities include magic shows, inflatables, and an Easter candy hunt for the kids. Even the zoo animals are getting in on the fun. They're having their own enrichment treats egg hunts throughout the day.
All EggstravaganZoo-related activities, except photos with the Easter Bunny, are free with regular zoo admission.
Spring 2022 Farmers Markets In & Around El Paso