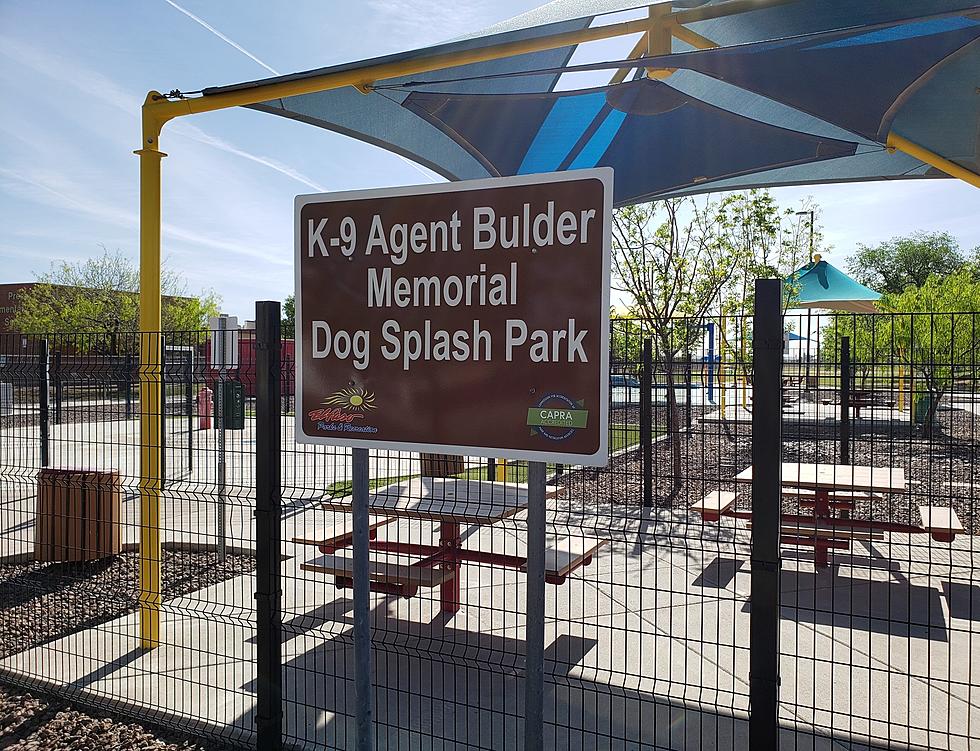 El Paso Spray Park Just for Dogs Is a Summertime Canine Paradise
mike
Did you know there is a city spray park where your pooch can have a water paw-ty too?
El Pasoans with water-loving canines who want to take the family to the spray park don't have to leave them behind when seeking relief from the heat.
It's the K-9 Agent Bulder Memorial Dog Splash Park located in the Lower Valley at 9301 Alameda. The spray bark, um, I mean park is part of the Pavo Real Enhanced Spray Park that features two separate areas: one for people, and El Paso's one and only spray pad for dogs.
Unlike all the other city spray parks which do not allow pets in the spray pad area, man's best friend is encouraged to splash around and frolic in the fenced in K-9 Agent Bulder Memorial Dog Splash Park.
Enter your number to get our free mobile app
No fancy water buckets and fountains here, just cooling jets that gently shoot water out of the ground, plus a water feature that looks like a fire hydrant. Cuz, you know, dogs and fire hydrants. Am I right?
And don't worry about Fido getting any kind of kid cooties from the 4,500-square foot spray park for kids next door; separate water filtration systems keep water from the two splash pads from mixing.
Although open since 2017, the aquatic canine summertime paradise remains one of El Paso's best kept secrets, and definitely the coolest place in town for dogs.
Who Was Agent Bulder?
Agent Bulder was a U.S. Border Patrol K-9 killed in the line of duty as he was helping execute search and arrest warrants at a Northeast El Paso home in December 2019. City Council voted to officially change the name of the only dog splash park at Pavo Real park in his honor in February 2020.
K-9 Agent Bulder [Officer Down Memorial Page/odmp.org][/caption]
K-9 Agent Bulder Memorial Dog Splash Park - El Paso's Canine Spray Park
How to Get There
the K-9 Agent Bulder Memorial Spray Park is currently open Tuesdays through Sundays. The water-splashing fun is broken up into two segments: 10 a.m.-1 p.m. and 5 p.m.-8 p.m.