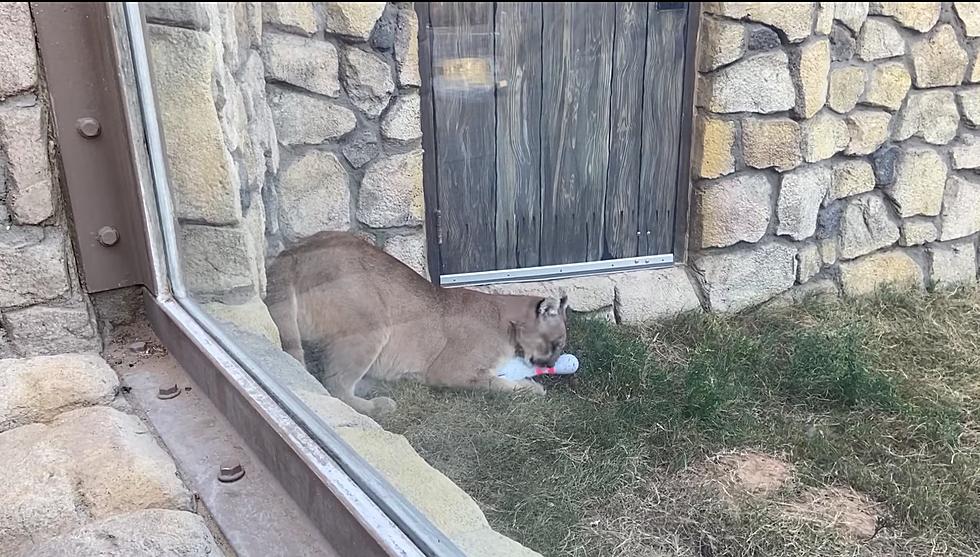 Bowling Business Donates Pins to El Paso Zoo For Big Cat Toys
The El Paso Zoo via Facebook
The El Paso Zoo society is always working hard to raise awareness about helping out our local zoo animals.
Sometimes things needed are serious like medical procedures and some things are just for fun like bowling pins.
Why bowling pins? Well, I just found out these pins are perfect big cat toys.
Of course, a big cardboard box would probably excite these cats too but just look at how much joy one bowling pin can bring a big cat.
In this video, you see Scout the mountain lion enjoying his brand new bowling pin. The El Paso Zoo made sure to clarify that the pins are safe for the cats in the comment section.
Bowling pins are made of natural wood like maple so they are a safe item for zoo animals to engage with. Enrichment like this helps stimulate the animals both physically and mentally ☺️
How adorable is this video?!
As a self-proclaimed cat lady, it is so great to be able to watch these big cats play like the little cats in my house. Don't get me wrong, no one should own these big cats in their homes and if possible, they should thrive in their natural habits or zoos when needed.
Yet, having them at the El Paso Zoo we know they are being taken care of and now we know they are spoiled with gifts.
These gifts are coming from both The El Paso Zoo society and local bowling business Oasis Lanes. This lovely collaboration needs to happen more to continue to give us more big cat videos to watch while we work.
FANCY: 25 Celebrities Who Have Stayed at The Historic Hotel Paso del Norte
Eerie Handmade Doll Inside Reliquary On Display In Dowtown El Paso