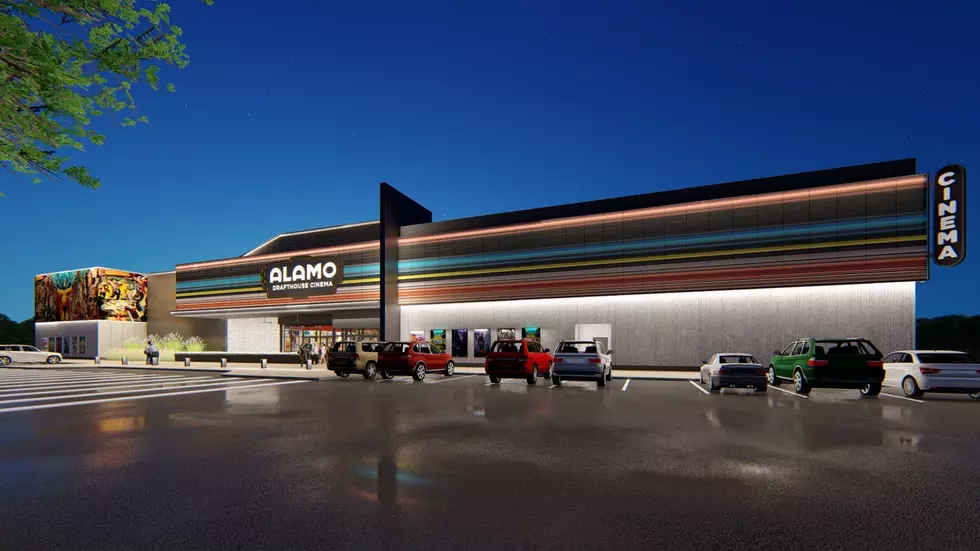 Alamo Drafthouse Delays Opening of East El Paso Location – Here's When It's Expected to Open Now
Rendering, not actual photo of cinema (Triple Tap Ventures)
Movie-going Eastsiders who have been anxiously awaiting the opening of the Alamo Drafthouse on El Paso's East Side are going to have to remain patient.
After announcing in August that it expected to open its second El Paso location this past November, which obviously did not happen, owner Triple Tap Ventures now says its opening has been delayed until sometime this spring.
"Inspired by Hollywood's delayed film slate, we are proud to announce Alamo Drafthouse East El Paso is coming ... just a bit later than planned. See you in Spring 2021," the theater posted on its social media recently.
The El Paso Times reports the ongoing pandemic and the effect it has had on the release of new films from movie studios is largely to blame for the delay,
An exact date hasn't been revealed, but when the new complex at Pellicano Drive near Joe Battle Boulevard finally does open movie goers will be in for a treat. Alamo Drafthouse East will consist of 10-screens featuring all luxury recliners, and a luchador theme throughout the bar and lobby area with luchador posters, masks, and artwork prominently featured on its walls.
One of those theaters, by the way, will be tricked out with a 60-foot-high screen and Atmos surround sound. I don't know what that is, but it sounds like the next superhero movie is going to loud AF, as the kids say.
The new Alamo Drafthouse will be part of the nearly 30-acre Monteverde development that will include retail stores and restaurants.
Enter your number to get our free mobile app