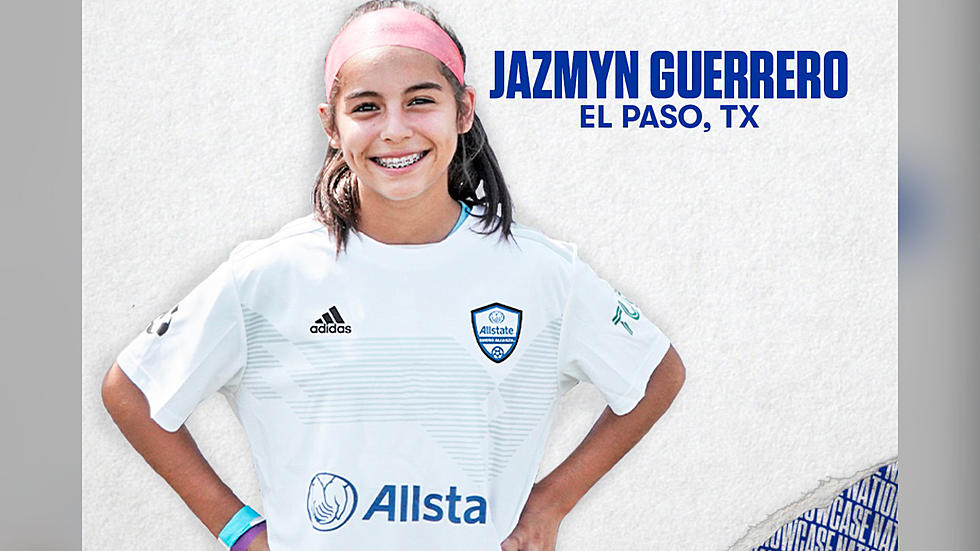 Young El Pasoan Selected to 15 & Under Mexican National Soccer Team
Courtesy: Alianza De Futbol
What better way to kick off Women's History Month than with a story about a 14-year-old El Paso girl who is turning her dream into a reality!
Soccer superstar and El Pasoan Jazmyn Guerrero was just recently selected to the under 15 Mexican National Soccer Team.
"Ever since I was little and I saw professional teams play, like the girls, I've always wanted to be like them," said Guerrero in a video shared by EPISD on their Instagram page.
This accomplishment is something that Jazmyn has been working hard for. The Mexican National Soccer team, also known in Spanish as Seleccion National de Mexico, represents Mexico in international football and is governed by the Mexican Football Federation.
Jazmyn is a midfielder and is currently an 8th Grader at Brown Middle school. She is also a Prep1 Athlete and spent her free time playing for the El Paso Cosmos FC Soccer Academy.
"When Jazmyn chose to come to Cosmos FC she knew that she was choosing to step outside of her comfort zone. She wanted to be challenged," said Jaime Quintana, Director of El Paso Cosmos FC.
In the video shared on EPISD's Instagram, Jazmyn's dad spoke about the fact that soccer was the most important thing in his life growing up and it makes him happy to see that same passion for soccer in his daughter.
Jazmyn expressed her passion for watching her favorite female soccer teams play and she admitted that although she watched to enjoy the games, it's a struggle to do that when all she can do is try and learn the skills she sees from the players in action.
"Every time I watch a game, yes I have fun watching it but I'm always trying to learn. I'll watch it for fun but it's also for thinking about how they stop the ball, how they shoot the ball, how technical they all are," said Jazmyn.
In the video, Jazmym went on to say that she went through a range of emotions when she heard the good news.
"There have been times where I feel like giving up, there've been times where I've had downfalls and it takes me a while to bring my game up again but I have to keep on working," said Jazmyn.
She hopes to continue her passion for soccer and one day dreams of playing for the National Mexican Team, but for now, she is looking forward to attending college at either UCLA or The University of North Carolina when she graduates from high school.
"Jazmyn's willingness to constantly push herself to get better, learn and adapt to different training environments is what has made her the player she is," said Quintana.
Jazmyn is a great example to other young girls who have a dream. She is proving that with determination and hard work ANYTHING is possible!
"No matter what jersey I'm wearing, I'm always going to play great for my parents," said Jazmyn.
Congratulations, Mija! El Paso is rooting for you!