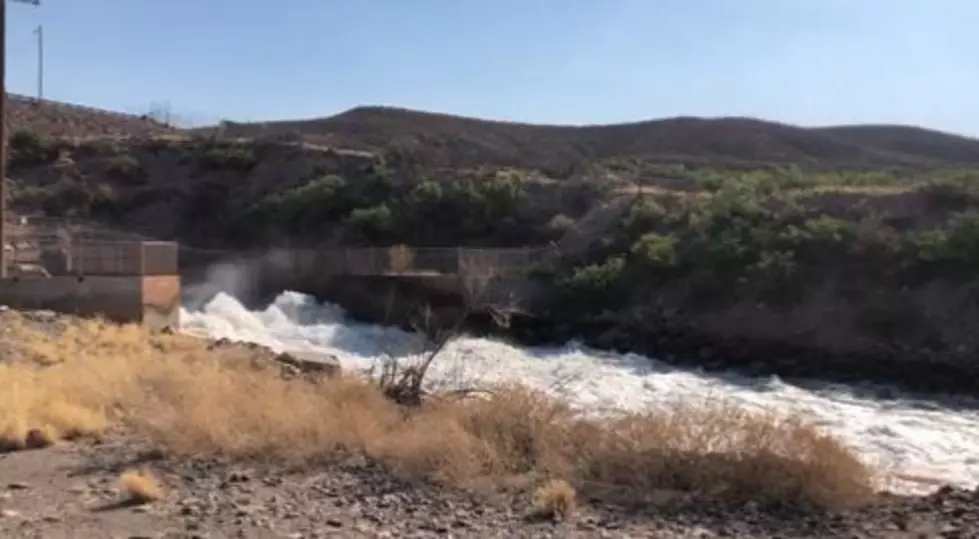 Watch an El Pasoan Film Water Rushing Into the Rio Grande
via Dani Prokop Twitter
When you see the Rio Grande dry as hell it is such a sad sight to see.
When it is flowing again people rejoice and are happy to see it back to life.
Enter your number to get our free mobile app
In my opinion, nothing is cooler than being able to watch the Rio fill up before your eyes.
One lucky New Mexico man Justin Garcia was able to catch the fill up for his Twitter page.
Garcia is pretty lucky to see the Rio Grande fill with water. He was standing near the Rio Grande right before the water began to rush through it.
Rio Grande has gone dry more than a handful of times
Justin Garcia had recommended a couple of people for you to follow for environmental stuff.
Dani Prokop and Martha Pskowski are two ladies you should follow for interesting environmental shots or clips.
Dani Prokop's video shows the overflow of water that is about to fill the Rio Grande.
It certainly is gnarly to watch the Rio Grande go from lifeless to roaring waters again.
Plus, it helps when the Rio Grande is full of water because some kids in Juarez use it to stay cool.
Hopefully, you also enjoyed the videos Justin Garcia and Dani Prokop shared of the Rio Grande's rising waters above.
LOOK: Here are the best lake towns to live in
Many of the included towns jump out at the casual observer as popular summer-rental spots--the Ozarks' Branson, Missouri, or Arizona's Lake Havasu--it might surprise you to dive deeper into some quality-of-life offerings beyond the beach and vacation homes. You'll likely pick up some knowledge from a wide range of Americana: one of the last remaining 1950s-style drive-ins in the Midwest; a Florida town that started as a Civil War veteran retirement area; an island boasting some of the country's top public schools and wealth-earners right in the middle of a lake between Seattle and Bellevue; and even a California town containing much more than Johnny Cash's prison blues.