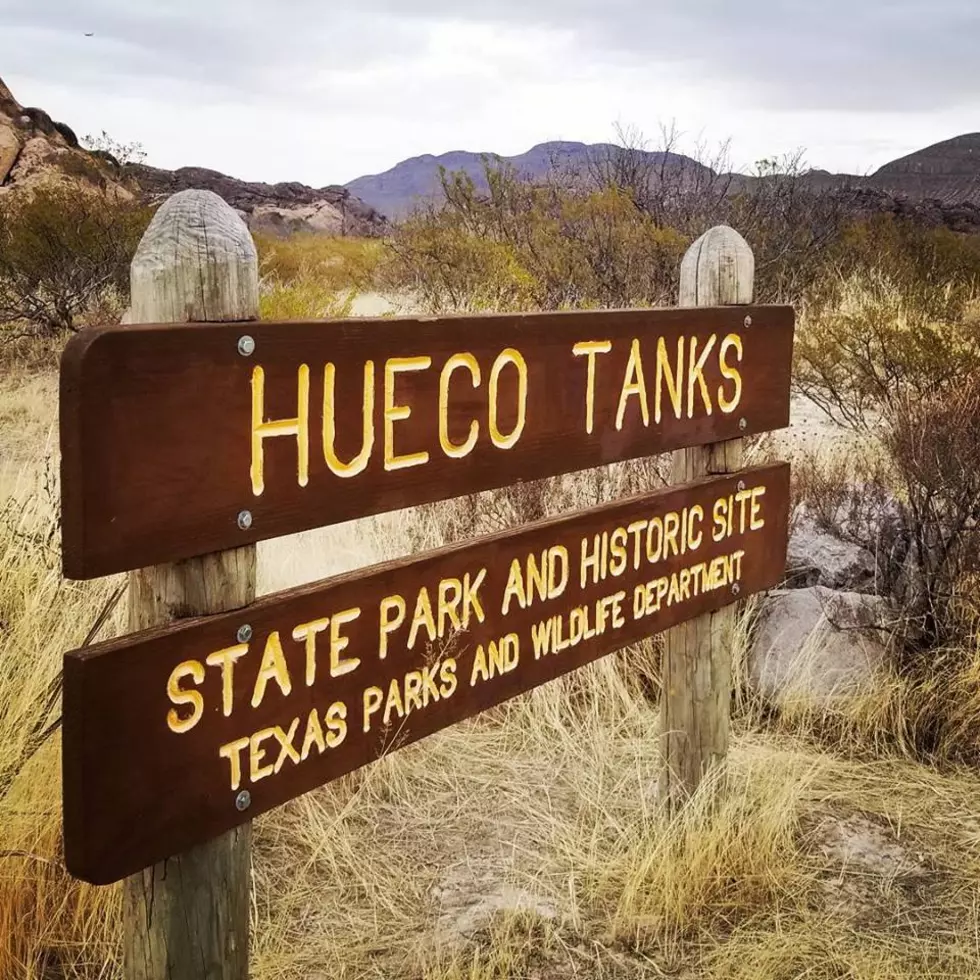 Visit Hueco Tanks, Franklin Mountains State Parks For Free on Sunday in Honor of Veterans Day
Texas Parks & Wildlife Department
A popular hiking and rock-climbing destination for El Pasoans is among the Texas state parks you can get into for free this Sunday, Nov. 8.
Although the promotion is in honor of our men and women who served, anyone and everyone who likes the great outdoors will benefit. "What better way to celebrate their service and dedication than by spending the day at a beautiful Texas State Park," the department stated in a news release.
Franklin Mountains State Park, a favorite hiking, biking, and bird and nature watching destination in far west El Paso, is also among the parks you won't have to pay to get into this Sunday.
Both of our local state parks fill up quickly on weekends, especially these days with so many people looking for things to do outside of the house, so its recommended that anyone who would like to take advantage of the get-in-free offer reserve a day pass in advance as all parks are operating at a limited capacity.
Enter your number to get our free mobile app
LET'S GO: The most popular historic sites in America