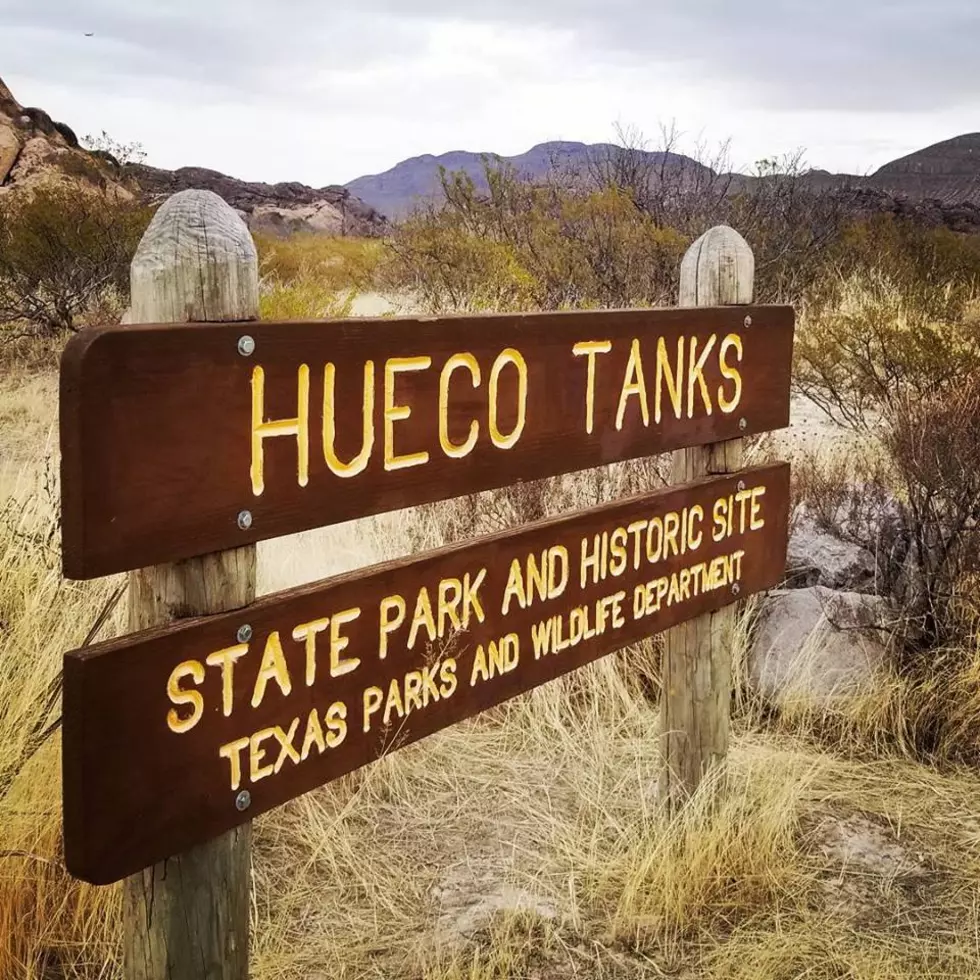 Hueco Tanks Reopens for Day Visitors
Texas Parks & Wildlife Department
A popular hiking and rock-climbing destination for El Pasoans is welcoming visitors again after the state temporarily closed it in response to the coronavirus pandemic.
The ban on entering Hueco Tanks State Park and Historic Site was recently lifted and a limited number of day visitors are being allowed daily. The park is operating at limited capacity and only taking 70 reservations per day.
Because the number of people in the park at one time is very limited, you can't just show up and expect to spend the day there. Day passes must be pre-purchased and a date reserved in advance either online or by telephone. You can find that information HERE.
Overnight camping at Heuco Tanks will resume on Monday, May 18, but only for those with existing reservations. No new reservations are being taken in order "to prevent overcrowding, manage continued social distancing and safeguard public health," a news release from the Texas Parks & Wildlife Department states.
Franklin Mountain State Park
Franklin Mountains State Park in El Paso has not reopened. The trails remain closed, hiking prohibited. McKelligon Canyon, which is part of the Franklin Mountains State Park, is off limits as well. That includes the road leading up to the amphitheater.
City Parks
Per the Local Emergency Directive, paths and sidewalks through and around city parks are open for walking, but you cannot leave the path and go into the park. Playgrounds, basketball courts, dog parks and skate parks are also closed.
Ascarate Park & County Parks
Parks in El Paso County continue to be off limits with the exception of Ascarate Park. While you do have access to Ascarate, it is only for certain activities. Those include fishing, kayaking, walking on the paths, and handball and tennis. The picnic shelters, playgrounds, basketball courts and sports fields are not open to the public.
Only designated walking paths that exist adjacent to streets, county parks or within county parks are open.
Scenic Drive
Murchison Park, the official name of the scenic overlook at the highest point of the drive, is closed to the public, including on Sundays. "Scenic Sunday" is on hold until further notice.
MORE: See absolutely chilling photos of empty public spaces worldwide