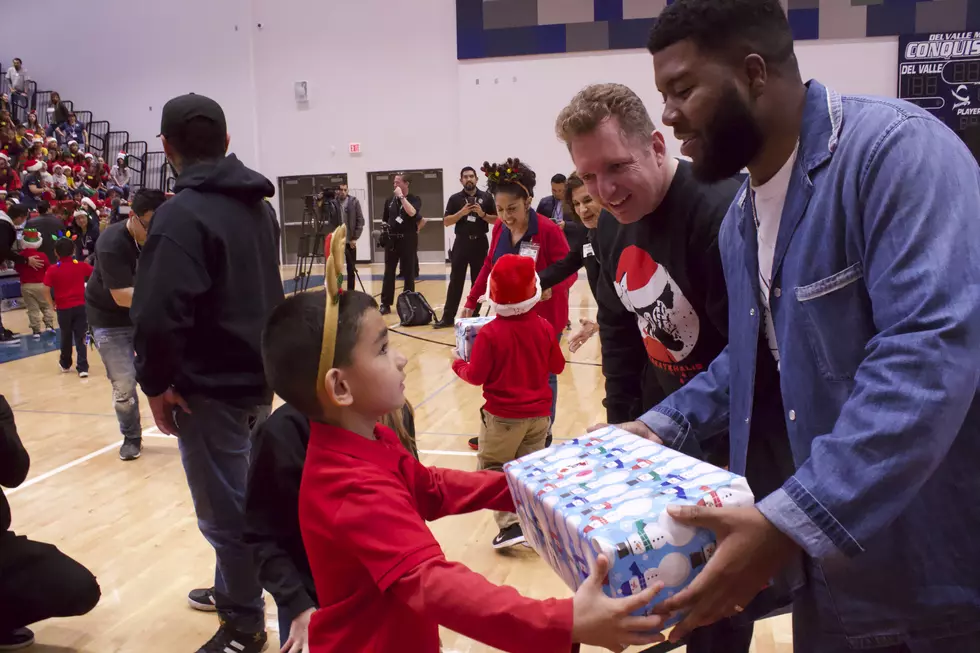 The Great Khalid Foundation Share a Christmas Surprise Video
We here at Townsquare Media El Paso enjoyed our partnership with The Great Khalid Foundation for this year's Christmas with Khalid Toy Drive. It was an experience we have not had the pleasure to be a part of before and we never want to go back to the feeling of emptiness.
The happiness that radiated from the children and school staff who received the gifts has helped my heart grow three times this holiday season. I am very much so a Grinch but this year, this holiday spirit has reignited my love for the holiday season. 2019 has been a very hard year for El Pasoans. This toy drive is just one more example of good in this world. I am beyond grateful to the Great Khalid Foundation for believing us, Townsquare El Paso, to help them accomplish their goal this year. We look forward to even more events with them, which will allow us to give back to our community.