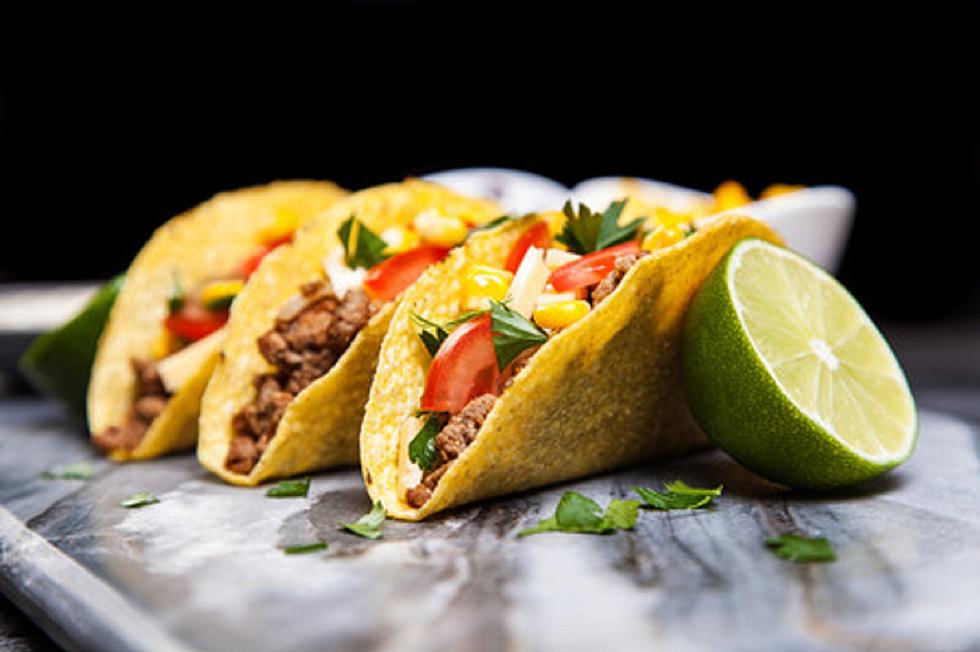 The Best Tacos in El Paso? Let's Taco 'Bout It
Thinkstock
Recently a couple of Youtubers, or more accurately a Youtube couple, slid into our DMs with an invitation to watch a video they made titled "THE ULTIMATE EL PASO TACO GUIDE".
Of course, they had me at 'taco.' I love me the tacos, so sure I'm curious who El Paso natives Javi and Jo: On the Go think make the best ones in town. Especially when the solicitation is in all caps. I've got my favorites, but I'm always open to suggestions and new places.
Enter your number to get our free mobile app
"We tasked ourselves to find the best tacos El Paso has to offer. So here they are the best 8 places to get tacos in El Paso," read the video caption. Now, before I reveal those 8 places, I have a bone to pick about something on their list.
I Got Beef with Rolled Tacos
Rolled tacos shouldn't be on the list.
Rolled tacos are not tacos; they're flautas. Fight me if you want, but you won't change my mind. Rolled tacos, or taquitos, or tacos ahogados – whatever you want to call them -- are their own category.
Anyway, back to Javi and Jo's list. Here, in the order they appeared on the video are "the best 8 places to get tacos in El Paso." You can check out their vid below for specifics.
• Tacos Panzones food truck
• Little Shack
• Tacos Don Cuco
• Matteo's
• Taco Shop
• El Cometa
• Taconeta
• Elemi
Whaa, no El Taco Tote, KiKi's, or L&J? No Lucy's, Tacos Chinampa, or El Cometa? Maybe
Javi and Jo have been on the go
too long and need to reconnect with their hometown.
I mean, it's a good list but the "ULTIMATE"? Nah, not even in lower case. I don't think anyone can put together an ultimate taco list. There are just too many great taco places in El Paso.
Maybe someday I'll share mine. Spoiler alert: Taco Bell is on it. Whatever, man, don't @ me.
Need to See: Celebrities Who Have Dined at L & J Cafe